Welcome to Seaford Times. A nostalgic look back at photos of Seaford and Seafordians. To find out what we want to achieve, please view our 'About Seaford Times' page.
If you have photos of Seafordians of the past, then please consider scanning the photos, and sending them to seaford.times@gmail.com along with a little information about your photograph, and it will be included in the 'Seafordians' file, and may be placed on this website, and/or our Facebook Group.
On this page you will find photos that have been sent in to us, a little bit of history, articles found from old newspapers, and all sorts of Seaford related info.
The book, 'Seaford Senior Schools' is now available to purchase. Harry at Seaford News, in Broad Street is selling the book for £12.99.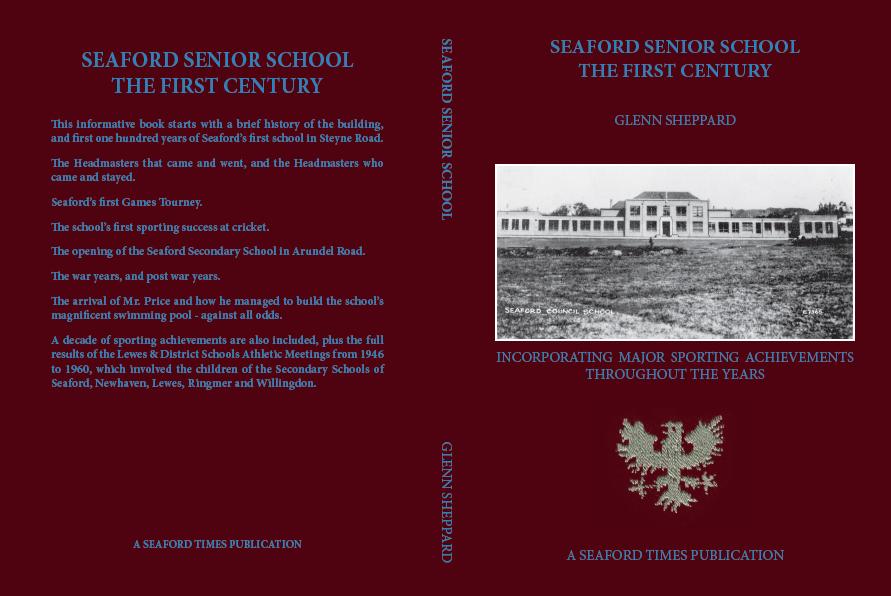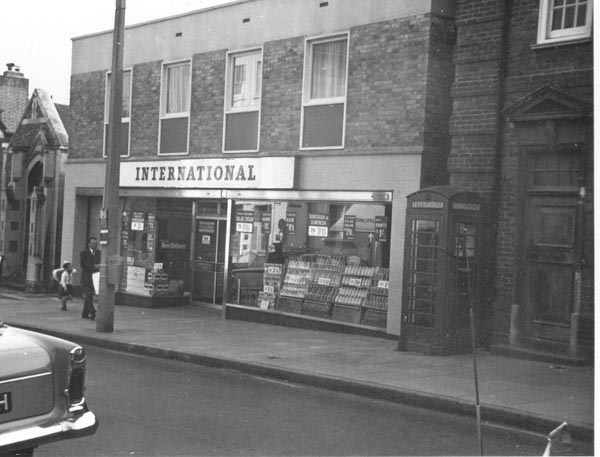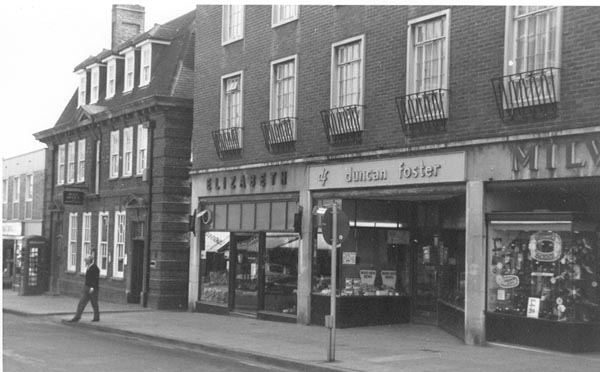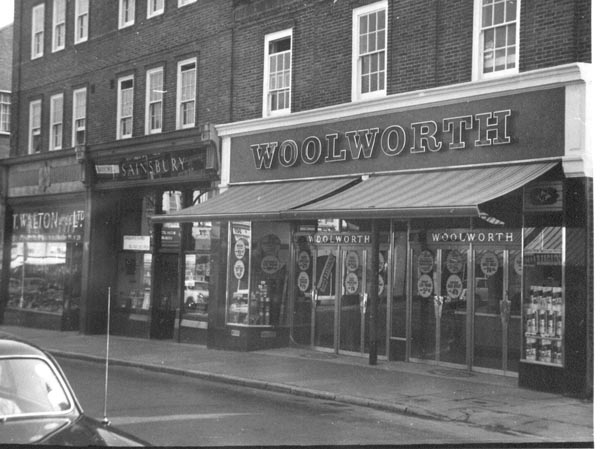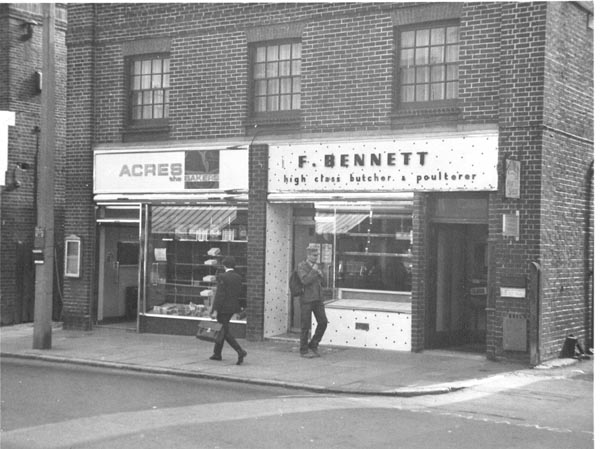 Walking down Broad Street fifty years ago, in 1967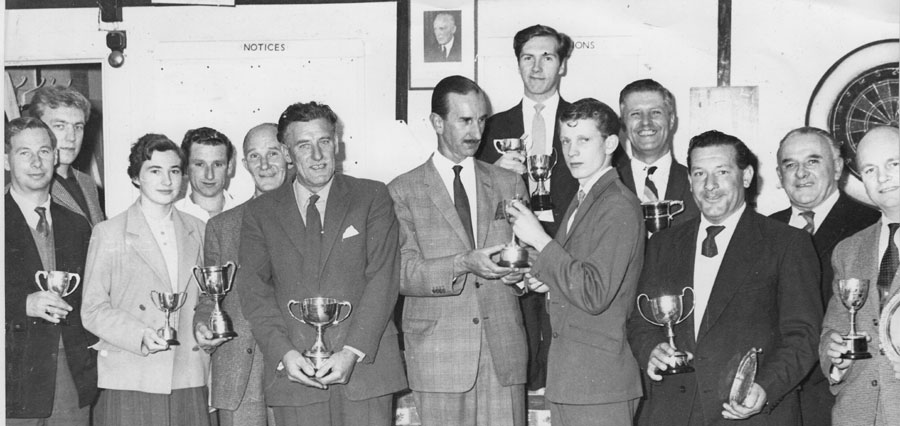 This is a photo, sent in by a Seaford Times follower, of a prize giving evening of the Seaford Rifle Club during the early 1960's. Can anyone help with the 'unknown' members of the club please?
Left to Right:- John Williams; UK; Georgina Layen?; UK; Tommy Thompson; Les Hearne; Mr. Gorringe; UK; Brian Henty; UK; UK; Len Randall; UK.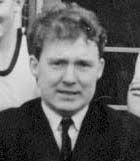 To all those who were at the Seaford Secondary School between 1956 and 1960. John Evans ex P.E. and sports master is visiting Seaford on 21st October this year, to meet up with his ex-pupils. John is 86, and still very busy at the moment, and it's a long way to come from Wales, so he needs an idea of how many would like to reunite with him before he commits himself to the journey. If you would be interested, please email me at seaford.times@gmail.com. Thank you.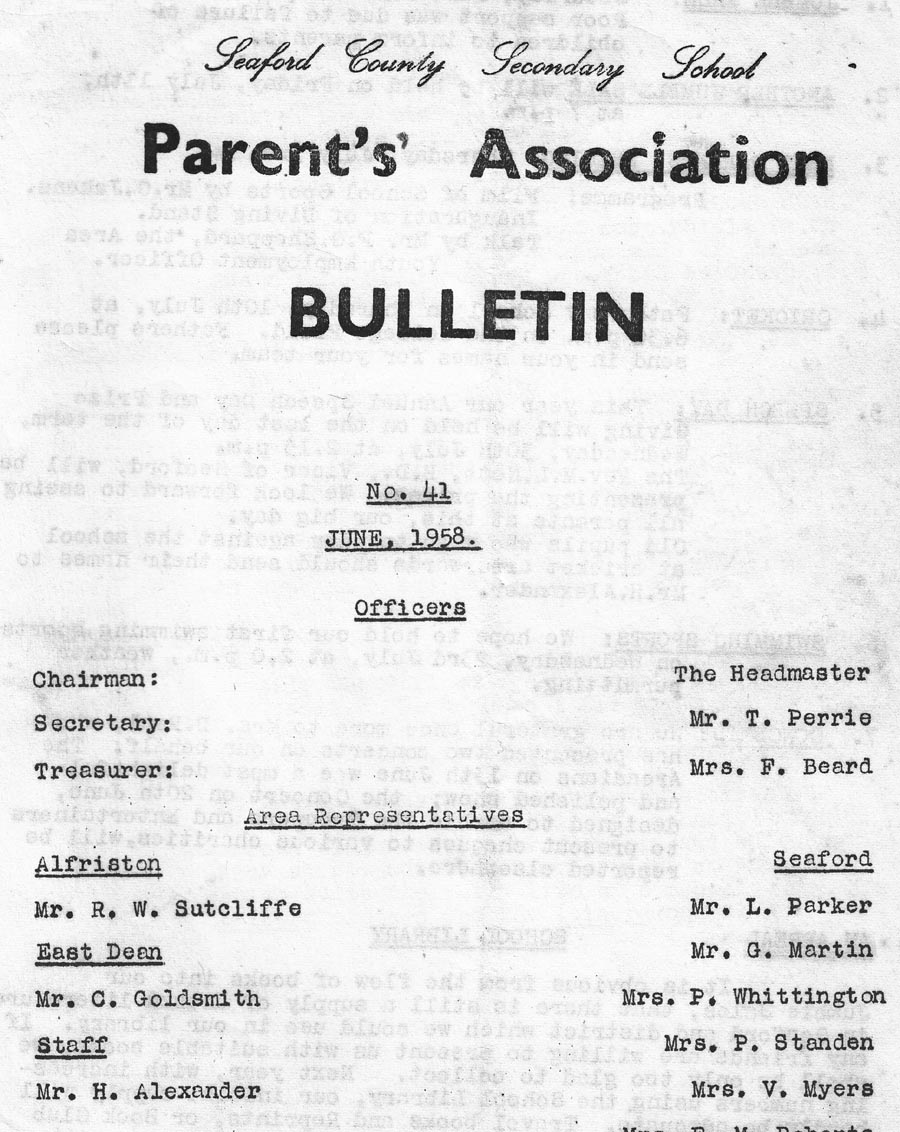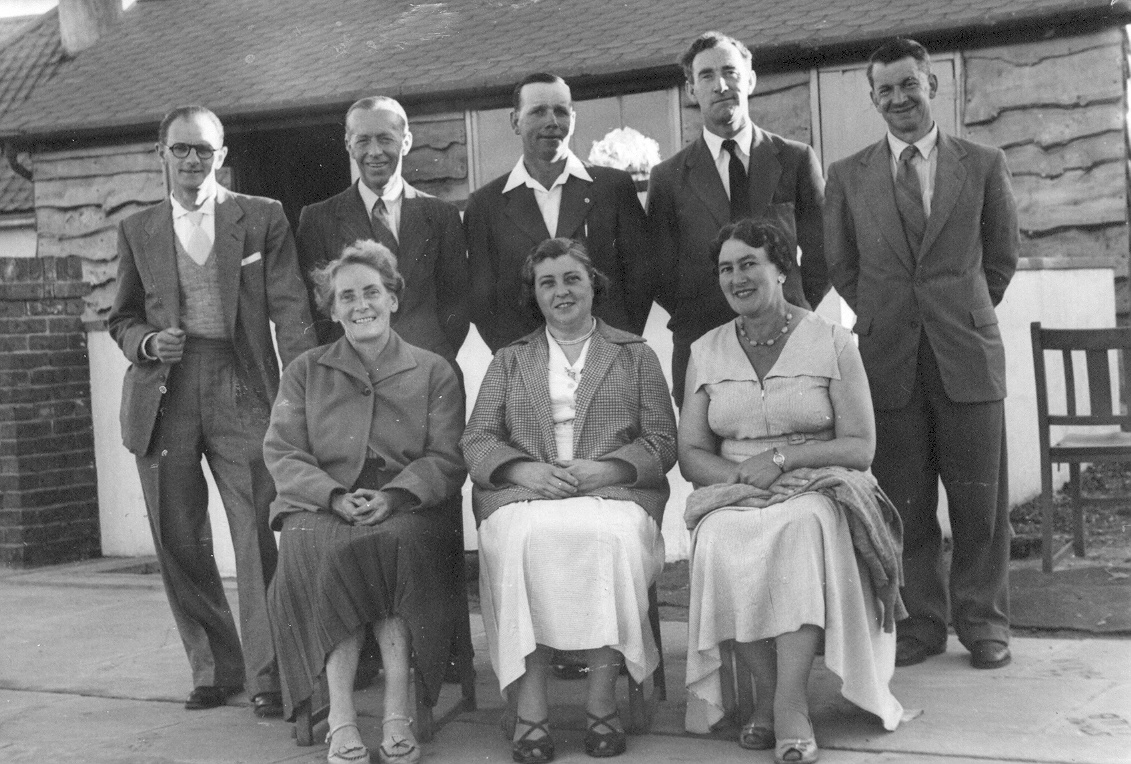 If anyone has, or knows anyone who has, some of these early Seaford Secondary School Parent's Association magazines, please contact Seaford Times.  We are looking for numbers before 41, and then 44, 46, 49 and number 50.   We do not want to keep them, just scan them to help with the book we are writing about the early days of the Seaford Secondary School. Thank you. Our contact address is  seaford.times@gmail.com
The second picture is of the actual parents association from the 1950's.  Standing:- Mr. L. Parker; Tom Perrie; Mr. G. Martin; Harold Alexander, Frank Price.  Sitting:- Mrs. P. Standen; Mrs. P. Whittington; Mrs. F. Beard. Also members of the P.T.A, but not in the photograph were Mrs. V. Myers; Mrs. E. M. Roberts; Mrs. C. Flegg and Mrs. L. Dobson.   If anyone is related to, or know anyone who is related to any of these people, please ask them to contact Seaford Times, as they may have kept theses bulletin magazines.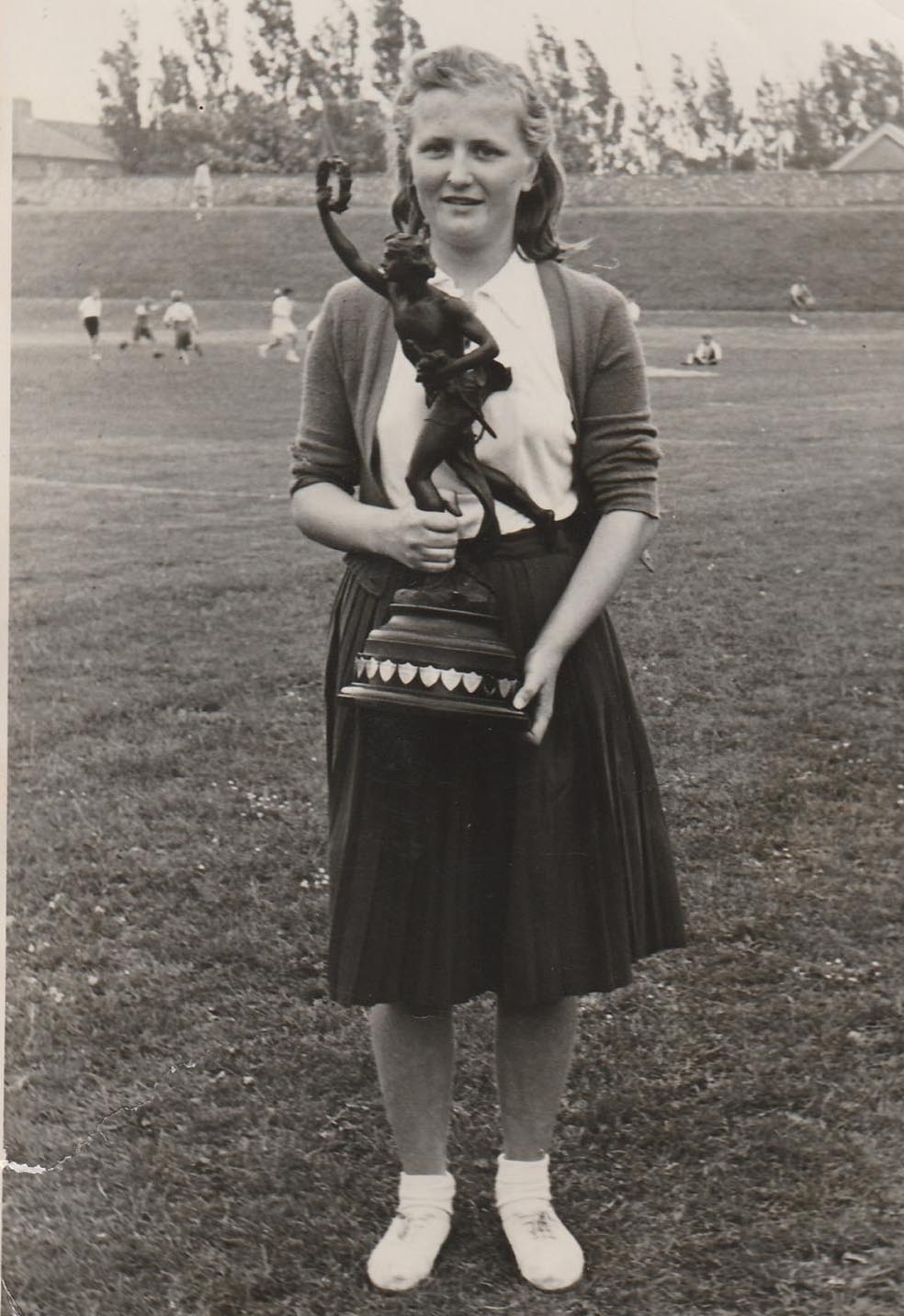 SEAFORD TIMES is writing a book on the sporting history of the Seaford Secondary School between 1938, when the school opened, up to the year 1962, and would like to ask if anyone can help. The book is in its final stages, but I do not want to miss anything out.   So if you were at the school during those years, and were involved in any sporting achievements, either individually, or in a team event, please write to me. If you have any photo, or written information on the event, even better.   It might be better to write to me first to tell me the event you were involved in, just in case I have already written about it, which could save you a lot of time searching your loft, only to find I have the information.  A great source of written information is in the school 'Bulletin' magazines. These were started by Mr. Heritage and Miss Roberts the school secretary, in the early 1950's. They were then called, 'Parents Association' magazine. Should you have any, I would love to see them. Please contact me at seaford.times@gmail.com
During my research I have found information from old newspapers. Here, on the left, is Maureen Harriott 100 yards champion from 1950. Sent to Seaford Times by Sue Lugg, Maureen's daughter.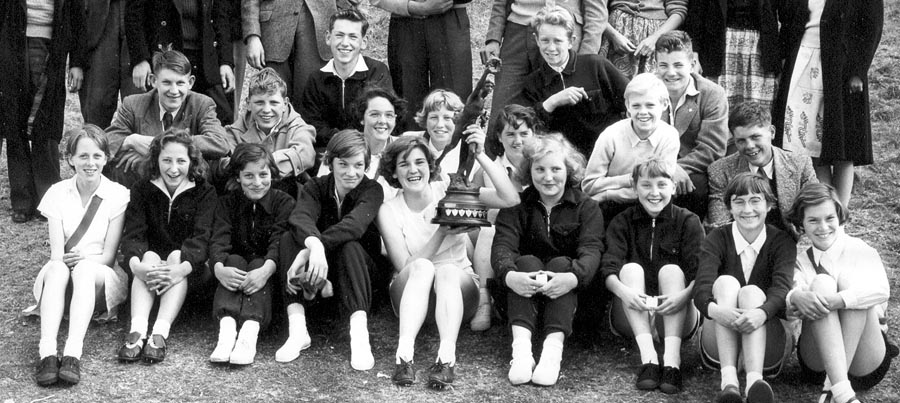 Seaford Secondary Athletics team from 1957. Please help name the unknowns.
Back 10:- Alan Banks; Brian Bedwell; Marcus Curd; Possibly, Frances Caha; Susan Black; Shirley Pownall; Fred Powell; Dave Balkham; Eddie Stoner; UK.
Front 9 girls:- Carolyn Beauchamp; Teresa Ryan; Veronica Satchell; Janet Chapman; Pat Weekes; Joy Tolhurst; Christine Bone; UK; UK.. Please email seaford.times@gmail.com
I have been asked to put some photos on Seaford Times, of our town from the past. So here is an old photo I took of Broad Street back in 1974. Please notice that all the businesses have changed, but one.

(Ref. 2479) A Secondary School play from 1956. Here are 10 members of the cast from the first year. Who are they? Please email seaford.times@gmail.com
UK; UK; UK; UK; David Balkham; Melvyn Batchelor; Jim Burgess; UK; Graham Tubb; UK.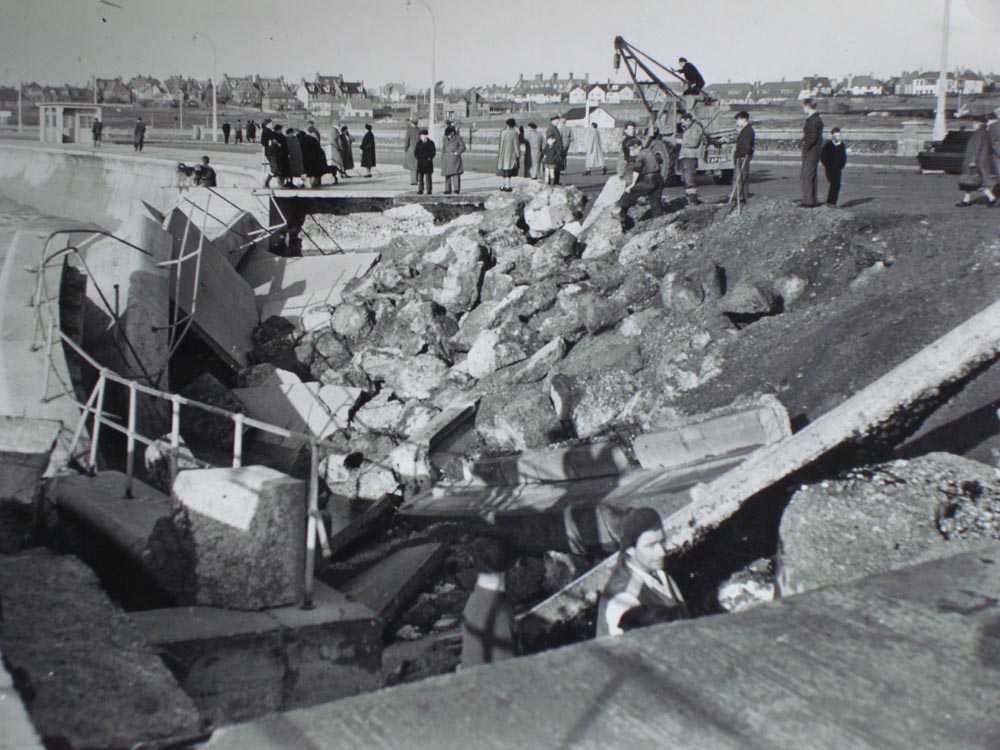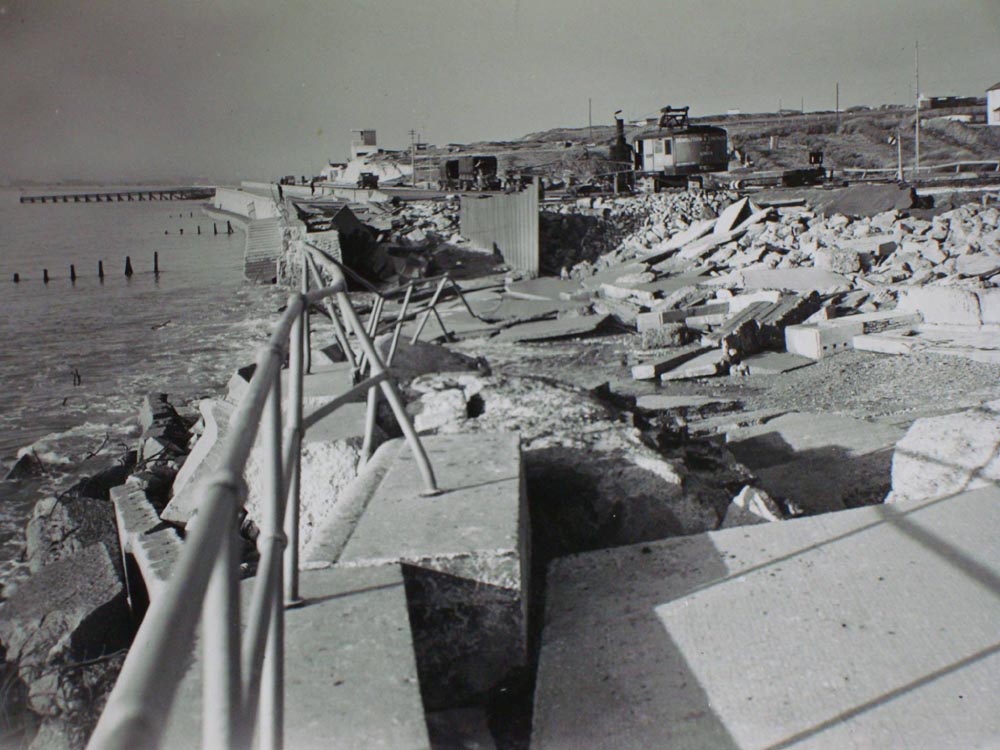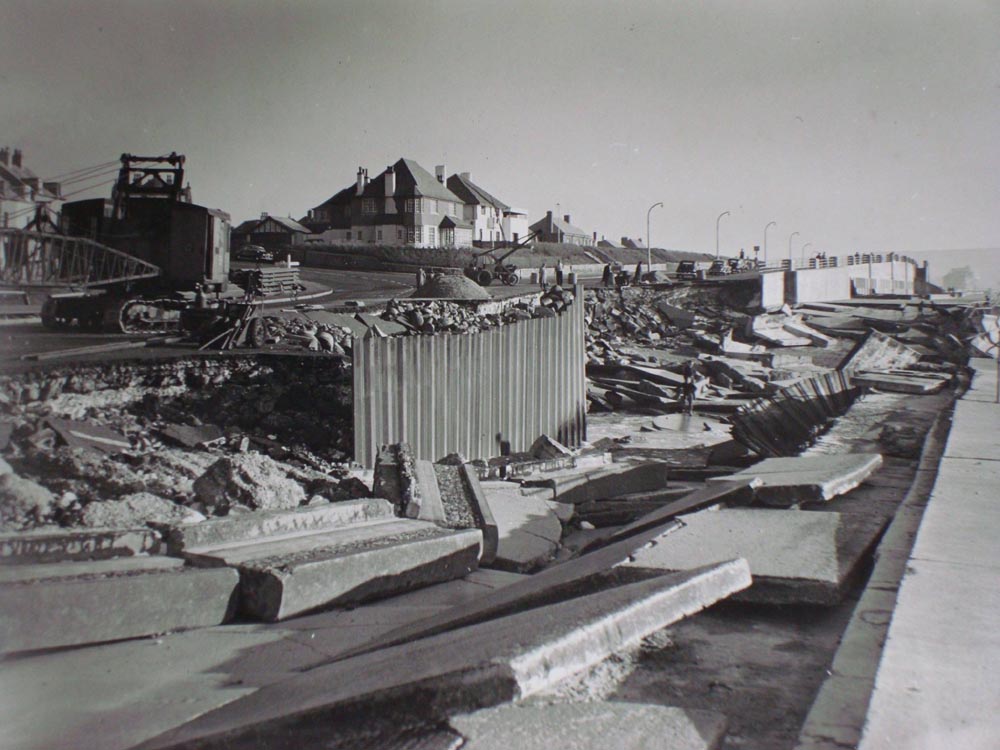 Photos of the devastating 1954 Seaford storm always gets the memory cells working. Take a look at these, sent to Seaford Times by Ray Malfroot.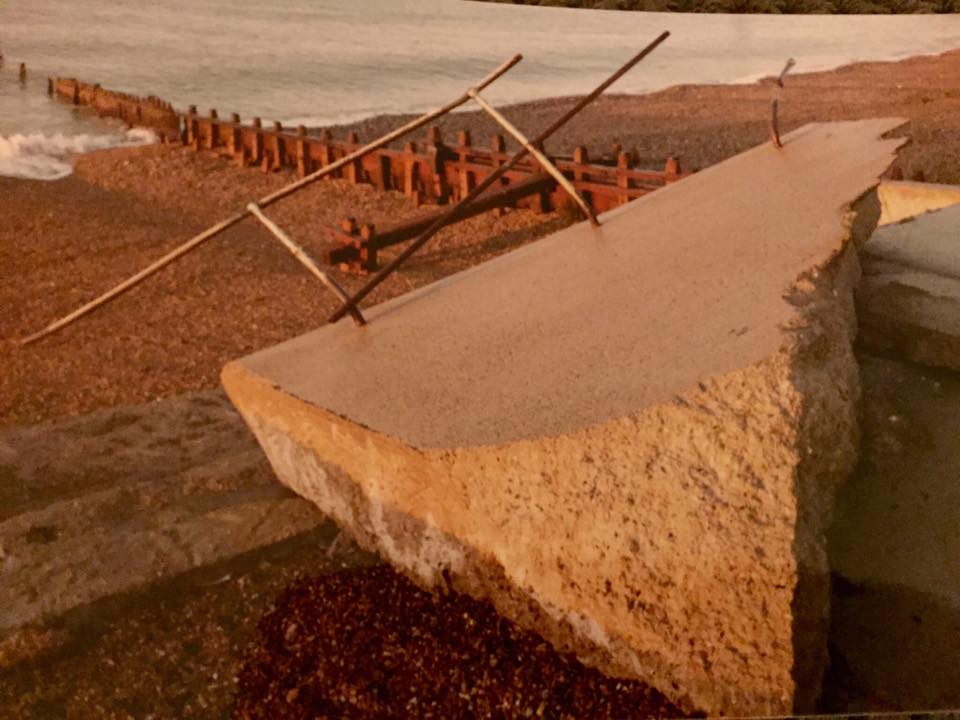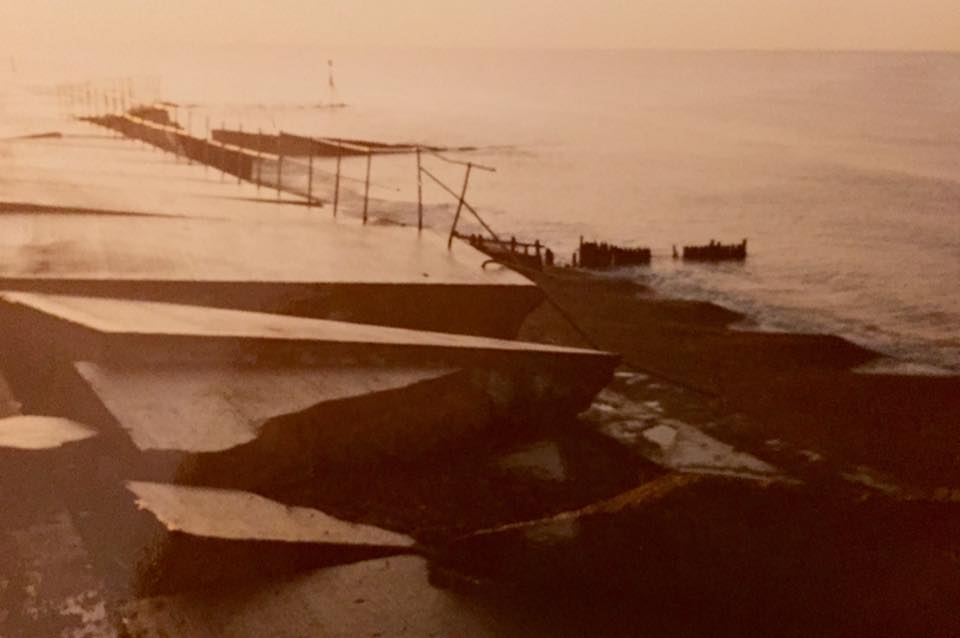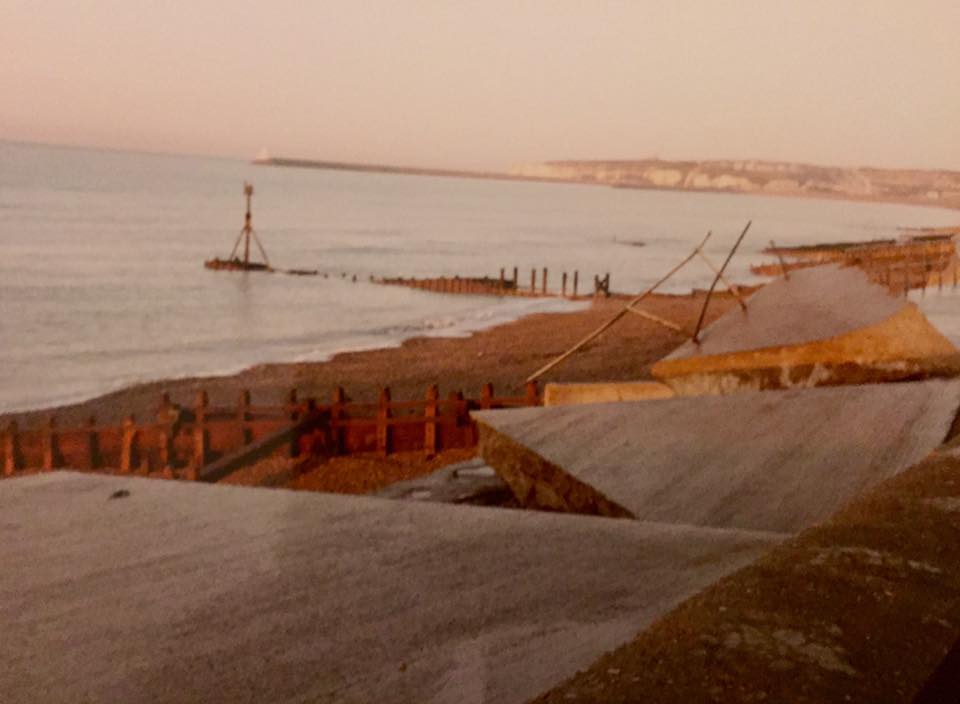 Another set of Seaford storm photos for you to view. These are from 1984 and sent to us by Lynne Davey.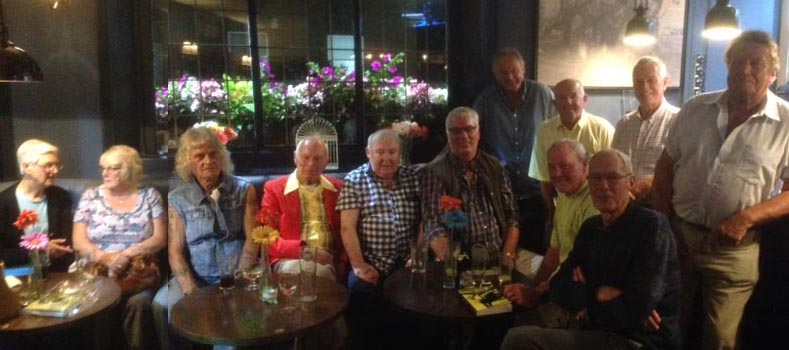 On Saturday 30th July 2016, there was 'An Audience With John 'Taffy' Evans' at the Plough. Thanks to Gavin, John's son, for this photo. Sitting Left to Right:- Susan Adams; UK; Peter Lewis; Brian Adams; John Evans; Charlie Thompson; Brian Powney; Paul Beard. Standing:- Bob Male; Barry Thompson; Brian Woodgate; Dennis Piper.

(Ref.2475) Above you can see a Seaford Secondary School play thought to be from the early 1950's, titled 'The Affair At The Firs'. We have all the names of the actors, and the parts they are playing, but which is which?  Is there anyone out there who was in this play, or even remembers this play, who can put names to faces? 
Tom Collins – John Tourell;   Sir Walter Russ M.P. – Derek Burton;   Lady Russ – Jean Nelson;   Muriel Russ – Hazel Harding; (Standing on left)     Hilda Russ – Brenda Bristow; (Sitting on the left)  Captain Travers – Cecil Yeo;  Margot McFarlane – Mary Losasso;  John Smithers – Albert Strong; (Standing 7th left)  Police Constable – Terry Morgan; (Standing 4th left)  Mary Taylor – Hazel Matthews.

David Turnidge sent Seaford Times this great photo of the Seaford Secondary School from around 1949, or thereabouts. Can anyone put names to faces please?
Here are the names we believe are correct. Top row:- 1; 2; Ray Elliott; Christopher Blanchet; Colin Powney; 6; John Russell; Kevin Ring (Teacher); Payne; 10; Alan Russell; Danny Brown; 13; 14; William Moore; 'Boysie' Owen.
2nd Row – 17; 18; Charles Breeze; John Heritage; Miss Cheeseman; Mr. Pitt; A. B. Searle (Head); Mrs. Shearman; Mrs. Dalton; 26; Mrs. J. Randall; Mr. Lowther; Mike Smith; 30; 31.
Front Row:- David Yeo; 33; Michael Turnidge; 35; 36; Ken Powney; 38; 39; 40; 41; 42; Brian Mann; 44; 45; 46; 47.