This is the Seaford History page. On here we hope to offer you an insight to our town from the past. The history articles are either sent in from other members of Seaford Times, or from articles in newspapers and magazines. We hope you enjoy the snippets of information as and when they are posted.

Corsica Hall is built on a small hill close to the point where the River Ouse used to drain into the channel. There was once a windmill on this spot, which was why the hill was known as Millburgh. The house was originally built in the 1740s, further up the Ouse at Wellingham near Ringmer, by a man called John Whitfield. Whitfield had made his money through smuggling Corsican wines and that is how the house got its name.
One of his workers was once caught by excise-men and spilled the beans about his master's activities but Whitfield audaciously made a generous offer of wines to George II and was reprieved from any punishment.
When Whitfield died the house was purchased by Francis Scott, the fifth Lord Napier. The family spent time in Sussex presumably to get respite from their chilly Scottish estates. In May 1772 Lord Napier's son was in the house with his tutor. A loaded pistol had been carelessly left in the classroom and the young lad picked it up and pointed it at his teacher. 'Shall I shoot you' he joked, to which the tutor laughed and said 'Shoot on'. The trigger was pulled and the poor teacher was shot dead.  The Napier family moved away and the empty house was said to have been haunted.
We now go back a few years to 1747 when the Spanish ship Nympha Americana was wrecked on the cliffs at Crowlink near Friston. The cargo included a large amount of valuable metals and currency and much was washed up on the shore. Horse Guards who were billeted nearby were tasked to protect the cargo and the story is told of one soldier who tried to steal gold coins by slipping them into his boots. He was caught when he was ordered to mount his horse but couldn't as the weight of the gold doubloons prevented him from lifting his foot to the stirrup.  Another man from East Dean was more wily as he carefully buried his loot under the sand until he could retrieve it later. He had found some blocks of heavy metal but was not sure what they were. He took them to Lewes where he sold them to a watchmaker called Thomas Harben. He acquired the blocks at a small cost but this one transaction made his fortune as his purchase was a set of virgin gold ingots. With this money Harben purchased the vacant Corsica Hall but, although he liked the house, he wanted a more picturesque setting and was so rich that he could afford to move the building brick by brick to Seaford. Harben was to become a major force in Seaford politics.
In 1823 Corsica Hall was purchased by John Fitzgerald (1775-1852), but within a year he had pulled most of the old building down and built a new house which he named The Lodge. Fitzgerald lived in the house when he was MP for Seaford between 1826 and 1832.     The house was later occupied by Fitzgerald's son, John Purcell Fitzgerald. (b.1803 d. 1879)
Seaford College remained at Corsica Hall for many years and one of its noted pupils was author Anthony Buckeridge, who based his Jennings books on his experiences at the school. During the war Seaford College was evacuated to Midhurst but the building remained an educational establishment and was at one time the East Sussex Catering College.
This fine building has recently been subject to extensive renovations and is currently a number of self-contained flats.
This article was written by Kevin Gordon.  https://sussexhistory.net/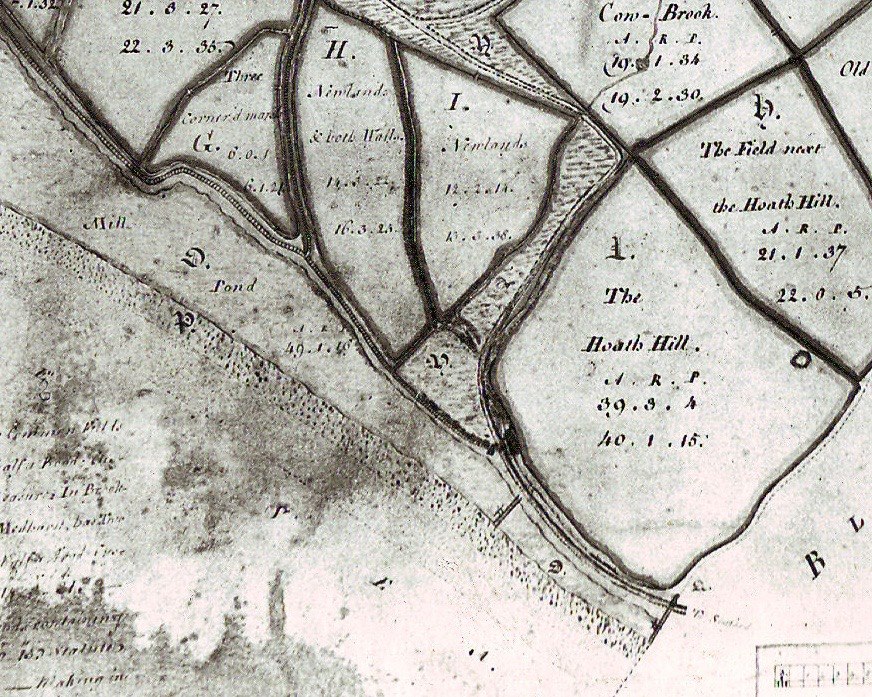 The Old Buckle Inn. 
I am trying to find out when the first Buckle Inn appeared. I have an old estate map of 1777 which shows the Inn and a well-trodden path from Tidemills, but I suspect that the building was older than that, and I know there is someone out there who will know the answer. Here's the map to spur you on! (Charlie Grimble)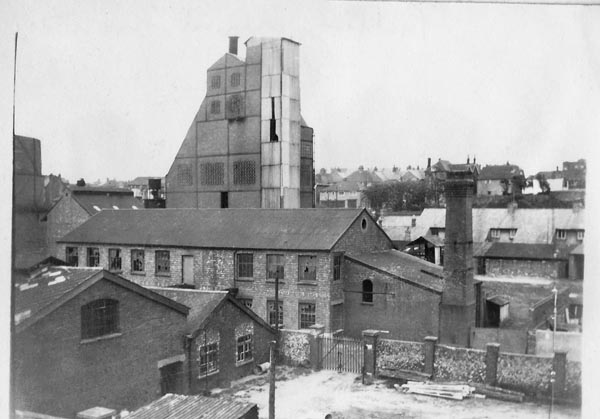 SEAFORD'S FIRST CINEMA at 48 Brooklyn Road. By Charlie Grimble.  I have been researching the Dane Valley history, and have pieced together a bit of research that adds to the information already held by the Seaford Museum and The Keep. Thomas Funnell,(b.1868 Hellingly, d.4/3/1955, Green Woodpecker, Kammond Avenue, Seaford) was a local builder who owned a brickworks on land known as The Brickfields, behind the East Blatchington beach, where there was a seam of fine clay on the slopes of Hawth Hill. He also bought the land at 48 Brooklyn Road, on 10 April 1905. He built a workshop in 1908 probably in anticipation of a sale to Seaford Gas Company who, on 23 November 1906 had sought approval from the Board of Trade (published in the London Gazette on that date) to acquire land surrounding the Gasworks site (including Thomas Funnell's land).However, although the gasworks were extended at that time, it was not necessary to purchase No 48 Brooklyn Road. Thomas Funnell therefore had to find some interim use for his building and so he changed it in late 1909 to a roller skating rink, and occasionally films were shown there. It was lit by gas, as electricity had not come to Seaford at that time. Roller Skating rinks on a commercial basis first appeared in the UK in 1857 with one in The Strand, and also in the Floral Hall, London, swiftly followed by 48 more by the 1870's, using the recently new design of the quad skate (previous types were in-line skates), It died down again but briefly re-erupted in 1909 when 38 companies registered in the UK. The building did not last long in that form as Charles Bravery built The Empire Cinema in Sutton Road in 1913 and that cinema thrived. Pike's Blue Book of 1910-11 calls Funnell's building 'a skating rink and concert hall'. Thomas Funnell bought the Martello Tower in 1911 and in the works to adapt the building for commercial purposes, he included a skating rink and tea rooms. East Sussex News of 23 Jan 1914 notes an application for a licence for the Electric Theatre in Brooklyn Road by T W Eldon, which was approved. There was the possibility to extend the licence in future, when alterations to the gallery had been made. The East Sussex News of 13 Feb. 1914 noted an application for music and dancing for The Palace Picture and Variety Theatre, Brooklyn Road, which was granted provided that the gallery was not used. The East Sussex News of 21 April 1915 noted that the Brooklyn Road Picture Theatre gallery was now OK and may open. However, that did not materialise as on 11 October 1915. Building Control approval was granted to create a "boiler house at Brooklyn Road for Seaford Gasworks". Finally No 48 Brooklyn Road achieved Thomas Funnell's original intention as it was used to house the engine room, stores and a boiler house. The building still stands today owned by a local builder, Wilson's of Alfriston, so the property has gone full circle and still stands while the 2 other more bespoke cinemas are history, now being the sites of a car park and a supermarket. Seems like the tortoise does sometime win!! The photo is of the building in 1957 when the Gasworks were demolished.