If your relation has passed away and they had any connection with Seaford, please consider sending Seaford Times your notification, along with a photograph. Unlike newspapers there is no charge for this service, and your notice will be seen by over 3000 (and rising) Seafordians that follow the Seaford Times website and Facebook page.
Listed below are a selection of Seafordians, from the Seaford Times database, that many of us knew, who have sadly passed away over the last few years. Most are accompanied by a photograph, but not all. If anyone has a photograph of any of the deceased below, once again please consider sending a scanned image to seaford.times@gmail.com  to add to their notification.
If you object to your loved one being on this page, please contact us and the notification will be removed.
If you have any memories of anyone below, please send us those memories and they may well be placed in their notification for their relations to view.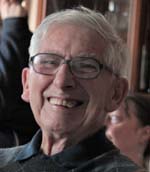 Bill Shearing passed away on 13th January 2018.
Bill used to work for J.G.Smith, and was a long time cricketer for Seaford Cricket Club. He and wife Una lived in Bishopstone.
The funeral will be held at the Eastbourne Crematorium on 30th January at 3,15pm.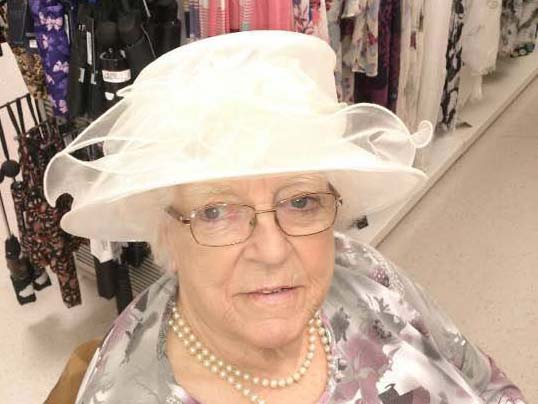 Anita Bishop from the Shepway, Seaford passed away on 4/11/2017
Paula Van Tassel. Very sorry to hear this-Mrs.Bishop was our mum's(Marjorie Chapman at No.12) friend and neighbour for many years. My condolences to her family.
Lesley Wetlesen. Sad to hear. Mrs Bishop was a lovely lady!
Linda Funnell. Such sad news. I remember how surprised I was when Mrs Bishop officiated the marriage of my friend Su Sullivan in the 70's. She was a Chyngton neighbour and friend to my mum and they were often mistaken for each other, being of similar appearance. Sincere condolences to her sons and the family.
Andrew Hall. Sad news, Mrs Bishop was such a lovely lady. Always very kind. Thoughts are with Graham, Gordon, Adrian and family.
Tracy Russell. Oh no this is such sad news. Thoughts & condolences to the family. Wonderful lady xx
Lynda Morgan. Such a lovely lady xx
Ali Parks-Trice. Oh no…..I really loved her. Always stopped for chats at the shop. I went to school with Graham. She will surely be missed. Love to her family. Another Chyngton legend gone. So sad. X
Bill Purcell. A very dear friend. Will miss you Mrs B. R.I.P. REspect. My condolences to her family.
Julia Coldicott. A really lovely lady , remember lots of chats from my childhood . R.I.P
Jackie Norman. R.I.P Mrs Bishop, prayers to your family xx
Sam Keech. Oh no!! Mrs bishop lived opp me when I was a child and her son was my babysitter! Such a lovely lady!! X Tammie Silver your old neighbour x  Thoughts and love to you all x x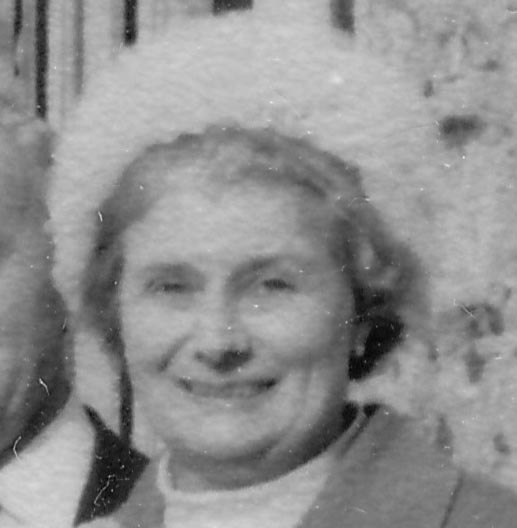 Louisa Featherstone, an old Seafordian passed away on 3rd November. Aged 93. Louisa has lived in Seaford all her life and will be remembered by many as the head cook at Chyngton County Primary School.
Sue Davey. I remember her I worked with her at Chyngton school in the kitchen
Shirley Lowe. I worked with her in the School Kitchen for many years at Chyngton,lovely lady. RIP Lou x
John Earl. My wife Pat worked with her in the kitchen for several years ,she was a lovely lady God bless her and R.I.P.
Jan & Glenn Sheppard. R.I.P. auntie Lou. Will always remenber you with affection, and all the Seaford stories you used to tell us.
Bev Gregory. I remember her well x
Dave Earl. Fond memories.
Linda Jackson. I remember her as well
Pauline Smith. Was only talking about this lady's lovely school puddings with some friends at the weekend! RIP x
Paul Stoner. Rip Lou
Ange Taylor. RIP Lou I remember you as aunty Lou when I was little.x
Sandra Comer. Bless her. RIP Louisa xx
Linda Woolgar. I knew her as auntie Lou.
Linda Feldwicke. I remember her. RIP x
Paul Edwin Giles. So sorry to hear this; I was her accountant for many years.
Sheila Evenden. RIP -remember her lovely dinners -one shilling -5p a day when I was at Chyngton.
Ali Parks-Trice. Bless her. Lovely lady at Chyngton school. I will always remember her fondly. Love to her family xxx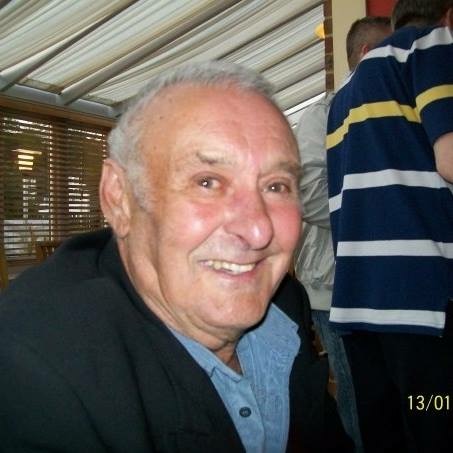 NORMAN GEORGE ALFRED GOODEY. Sadly passed away peacefully on the 19th August 2017.
Born 27th of June 1940. A very proud Seafordian, 
Known by the man in the window that gave a big smile & wave to everyone who walked past A hard working man all his life, amazing Arsenal supporter & loved a good scotch & there was always room for "Just one more".
Sandra Comer Rip xxx Mr Goodey xxx
Phil Ward. R I P. Norman.
John Earl. God bless you Norman. We were neighbours when we were kids up Vale road rest in peace condolences from the Earl family.
Marian Hicks My dear brother
Glenn Sheppard. There will be many a scotch drunk in his memory, I'm sure. R.I.P.
Pauline Lane. Nice lad, was our milk man in Alfriston, played football for Alfriston with my brother Tinker Mann.
Brian Groves. Old school mate always laughing rip
John Westwood. RIP Norman.
Elizabeth Payne. Will be sadly missed and I remember him well, my husband played football with him and afterwards many a pint was sunk. Lovely family too !!
Gerry Lambert. One of the best. RIP
Jenny Haynes. So sorry to hear the very sad news,lovely guy r.i.p. Xxx
Sheila Evenden. RIP.
Merryl Redhead. R.I.P. Norman x
Coral Finnie. RIP Norman X
Bill Wells. RIP, another good Seafordian gone.
Chris Hutchinson. A Gentleman RIP Norman
Tina Crispe. R.I.P Norman such sad news.
William Kneller. R I P Norman
Wayne Elliott. Rip,Norman
Mick Hamill. Lovely man, Norman! We played for Alfriston together, circa 1966 – 1969. Will be sadly missed! R.I.P. Norman
Jean Beard. Sorry to hear the sad news. Norman taught Paul to ride his 2 wheeler bike when they were kids in Chichester Road.
Ray Malfroot. A very good man, will be missed.
Jane Thorpe. My husband spoke very highly of him he knew him from work rip Norman
Ray French. Played football with Norman back in the late sixties and early seventies for the Seven Sisters Pub team he always had a cheeky smile R I P my friend
Claire Mcgrandle. Sleep tight grandad xxx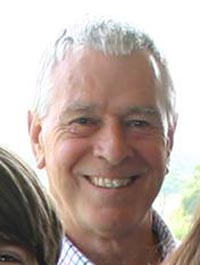 BRIAN WOODGATE sadly past away on 18th April 2017. He will be sadly missed by his wife Sally and family. The funeral was on 9th May 2017 at St. Leonards Church, which was packed to the rafters with his family and all his many friends.
Reg Bond. R.I.P. Blue Watch
Sheila Eager. Thoughts are with you Sally and family
Glenn Sheppard. One of the nicest men you could ever wish to meet. RIP Brian
Deborah Green. Wonderful man and family xx
Jane White. Wonderful service for a true gentleman. An honour to have known him.
Marian Hicks. Lovely send off for my cousin Brian
Sue Taylor. Thinking of you all at this sad time.
Diane Helm. So sad, thoughts are with you sally and all the family.x
Karen Ames. Thinking of You Sally and family .RIP Brian .
Hazel Cottis. So sorry to hear the sad news.My thoughts are with you.R.I.P.
Dee Bayley. So sorry to hear about your husband sally xx
Lesley Wetlesen. Sally I'm so so sorry, I've only just found this! Thinking of you so much! Xxx
Kathy Gledsdale. What a wonderful send off, he must of been a lovely man.
Andrew Hall. A well respected man …. as send offs go this truly showed how much he was loved and thought of by friends, family, colleagues and people he has taught, helped, rescued, saved along lifes journey.
Evelyn Simmons. So sorry, our thoughts and prayers are with you and the family Sally.
Linda Funnell. I am shocked and saddened by this news but hope Sally and family found comfort in the knowledge that Brian was so well liked and respected.
Stephen Templeman. I do not have any words in my heart to say,how sad to have had this very sad news !
Bill Purcell. R.I.P Brian. Respect.
Bob Male. Another genuine Seaford friend and mate R I P Brian.Thinking of you Sall and family.
Rosemary Collict It was, as funerals go, a lovely funeral
Nikki Wells. Such sad news I remember Brian with affection from my childhood days in Seafield close love & my best wishes to Sally & family x x x
Tina Cottis. To dear sally ,I'm so sorry to hear of your sad news ,Lots of love sent to you and your family.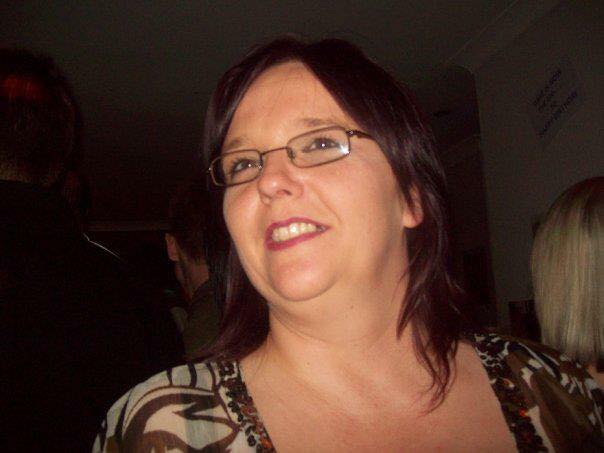 SHARON WEBSTER sadly past away on 14th March after a sudden illness.
Jackie Norman. My thoughts are with Molly, Angela and Lisa x
Sara Landless. Such a shock. My love to you all. X
Janet Jenkins Thinking of you all x x x
Sandra Langridge So sorry to hear this sad news, thinking of you all xx
JOHN KETTLE. Sadly passed away at home on Friday 17th February 2017 Aged 89 years. Funeral Service at the Woodvale Crematorium South Chapel on Friday 10th March at 2.30pm. Family flowers only please. Donations if desired to The Royal British Legion. C/o Seaford & Newhaven Funeral Service 22 Sutton Road Seaford BN25 1RU 01323 893889
Bob Lower I worked with john for ages at Harvey's stores a good man and a good laugh condolences to his family
Chris Rolf From a child I have fond memories of John at Harvey's. He'd was friends with Mum and Dad and would pop into the shop for a chat and a cuppa. We were only two doors down. He prepared and cut the best bacon you ever tasted. Condolences to his family at the passing of another Seaford character.
Janet Vacher Remember him well, he was also a friend and perhaps even a school friend of both my parents. Condolences to his family and yes, yet another Seaford character gone. So sad
Chris Clarke I remember John at Harvey's stores my mum would send me over there for butter that he would cut from a big slab and he fascinated me how quickly he could knock it into shape with those butter patts. Always a smile on his face ,fond memories of life in the high street when our front door was never locked .Condolences to all his family.
Reg Bond One day many years ago, after the war, I was in Harvey's borrowing a 28lb pack of sugar until our ration was delivered and John was preparing a whole boned out Gammon for cooking.
I went back to our shop and thought what a good idea it was, as up to then retailers could only buy cooked ham in tins for slicing.
This early encounter with my old friend John, was the start of me cooking a Gammon in a pot until new cooking methods were invented, which enabled me to cook up to six Gammons at a time. 
Diane Helm So very sad, condolences to all of his family..
Candy Andrews Very sad to hear this news. My Mum & Dad, the late Ron & Edna Andrews, worked with John at Harvey's along with some other lovely people! Very happy memories of all of them!
Christine Mitchell Sad to hear this news – I remember John & his family well from the Con Club days in Church Lane where I lived, & Christine & I are old school friends..condolences to all the family..
David Tolhurst I also worked with John in Harvey's when I was 15 nice guy and a good friend to our step dad Stan .
Bill Purcell Can remember John when he worked in Harveys Stores, just across the road from us. Be at Peace now John. REspect.
Lynda Gill So sad to hear this news. Thinking of you Chris & all your family. X
MURIEL PERREN. Peacefully at Westerleigh Nursing Home, Seaford, on 16th February 2017, aged 94 years, of Perrens Broad Street, Seaford. Will be sadly missed by her Nieces and Nephews, Great Nieces and Nephews, Great Great Nieces and Nephews. Grateful thanks to the Matron and all the staff at Westerleigh Nursing Home for their care and friendship.
Linda Barrett wrote to me, to inform us that her sister, JUNE BARRETT passed away 13th February 2017. Her funeral is 27th Feb 2017, 2.30pm at St Leonards Parish Church. People who knew her are welcome to attend.
Sandra Comer Rip June sorry to hear your news Linda x
Linda Feldwicke Sorry to hear the sad news, rest in peace June x
Linda Jackson Sorry to hear about June x
Val Hylands So Sorry, I got to know June well when I was working as a carer she was a lovely lady RIP xxx
Trudi Tullett So sorry to hear this sad news x
Penny Halmshaw Sorry Linda from Pam Herbert and Penny
Bob Male Yet another Chyngton character gone.Had many good chats with June R I P June. Thinking of you Linda.
Hilary Luckett Condolences to you Linda and family, very sad to hear this xx Bob Lowe Terribly sad to hear about June. Love and condolences go to Linda and her family. RIP June. XX
Linda Barrett Thankyou for your comments everyone. So kind. I will miss her terribly. At peace now.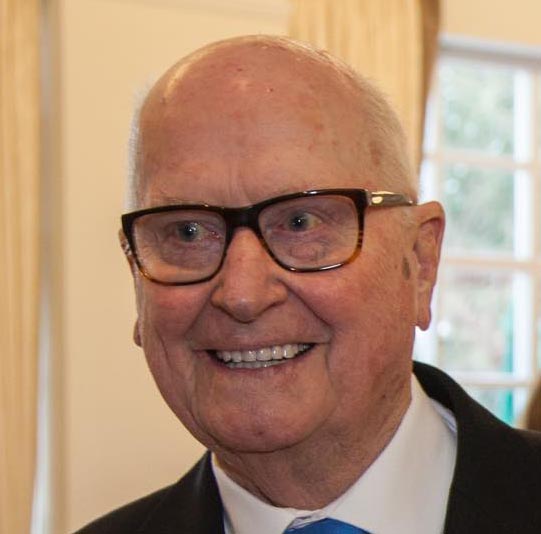 PETER EARL. Previously of Seaford, passed away peacefully on Friday 27th January 2017 at the Tunbridge Wells Hospital at Pembury. Much loved husband of Norma, dearly loved dad of Steven and Catherine. His humour and love will be sadly missed by family and friends. Family flowers only, donations if desired to Cancer Research, further information from C Waterhouse & Sons, Funeral Directors, High Street, Burwash, East Sussex, TN19 7ET. Tel: 01435 882219.
David Garrity. Condolences to the family x
John Earl. Peter was my cousin and brother to Paul,He was a real gentleman and always greeted me Good day my lord . God Bless him ,rest in peace.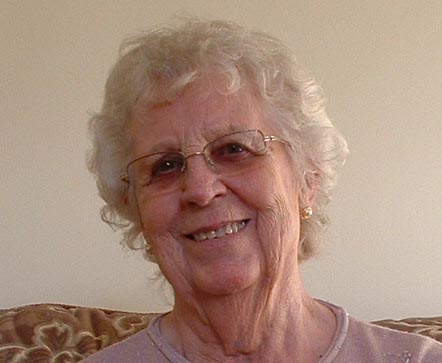 KATHLEEN AUDREY HUNT, nee Osbon. "Kath"
Kath passed away peacefully on 21st January at Eastbourne District General Hospital, aged 89, following a short illness. Much loved Mum of Ray & Steven, grandmother to Carly, Natalie, and Gavin, and great-grandmother. She was born in Seaford, and lived and worked there for most of her life.
Linda Barrett I remember this lovely lady when i was growing up in saltwood road. RIP Kath.x
Paula Van Tassel Sad news. While we were growing up in Chyngton, we were lucky to have such a kind and lovely neighbour. We'll miss you Aunty Kath xx
Rosemary Male Such a lovely lady, always there with Fred when i was growing up. Will miss you. Love to Ray and family. Xxx
Jackie Norman So sad to hear that, such a lovely lady x
Bob Male Remember Kath from my younger years (also Fred ) from saltwood road and also more recent times.Will be sadly missed.Thinking of Ray and all the family R I P Kath.
Glenn Sheppard. So sad. A lovely lady. Always with a smile on her face, as above. Our thoughts are with the family,
Linda Funnell 'Aunty' Kath, as we affectionally called her, was a very sweet natured person and a good friend and neighbour to my parents when they were living opposite each other in Chyngton. My sincere condolences to Ray and Steve.
Bob Lowe So sorry to hear this very sad news. My sincere condolences to Ray and family. XX
Lesley Wetlesen Another Saltwood road lovely gone. Regards to Ray and Steve xx
Natalie Henry RIP Nan, we have comfort you are no longer suffering. You were the most amazing beautiful Nan and there won't be a day that goes by I won't be thinking of you. I will cherish the memories I have. Love you always Nat, Blake, Audrey and Grace xxxx
Geraldine Hunt We would like to take this opportunity to thank everyone for their kind thoughts and condolences at this sad time. Although Kath may not have enjoyed the best of health over the last few years, it now gives us great comfort to know that she is resting peacefully. Unfortunately we will not be able to be there personally to say our goodbyes but she will always be in our hearts and minds and loved by us all. Steve and Geraldine Hunt and family.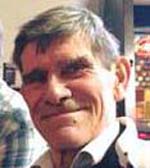 DENNIS KNELLER Passed away on 20th December 2016. I am sure there are a lot people who remember Dennis he has lived in Sunderland for a number of years in his younger days he was a electrician. He was also crippled he had a little three wheeler that he carried his tools and of an evening he often had a girl squeezed in there sorry to say he passed away this morning.
Lynne Davey Sorry to hear this news Bill, I remember Dennis well from my days growing up on Chyngton Estate – he and his 3 wheeler were a well known sight.
Ken Bull Remember Dennis when growing up,my dad John Bull Electrician for Jakens taught Dennis his trade,always at our house learning electrics r.i.p. Dennis happy memories
Glenn Sheppard. I remember Dennis was booked for speeding down Sutton Avenue, in his little disabled three wheeler that was supposed to be speed restricted to 30 mph. Not for Dennis though, especially going down hill. R.I.P.
Andy Kneller RIP Uncle Dennis, I have such great memories of you……. your blue 3 wheeled car and falling in the bath and pond to name just a couple x
John Earl So sorry to hear the sad news about Dennis . He worked for me when I was manager of Seymours shop in Eastbourne and when we worked for Jakens . He had a great attitude to life and never let his disability get the better of him . God bless him and may he rest in peace
Chris Clarke Sorry to hear about Denis Bill .I remember him tearing around in that three wheeler he sometimes worked with Colin Green doing rewires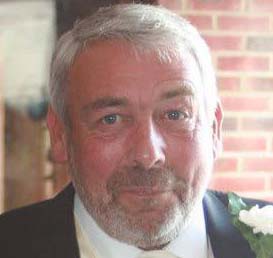 ANDREW FINNIE. On 11th November 2016, peacefully in hospital with his family by his side, aged 64 years. Much loved husband, dad and grandad. Funeral service at Eastbourne Crematorium Main Chapel on Tuesday 29th November at 10.00am. Flowers or, if desired, donations to St Wilfrid's Hospice c/o Seaford & Newhaven Funeral Service, 22 Sutton Road, Seaford, BN25 1RU. Tel: 893889
Hannah Grevatt. Best Dad and Grandad ever, we all miss him so much.
Julian Long. Sorry to hear about the passing of Andy, have a lot of fond memories of him when we were still at school and working with him in Seven Oaks.
Pete Wheeler. So sad to hear of Andy passing very fond memories from our youth RIP.
Glenn Sheppard. Very sad news. So sorry to hear this about my old friend. We had some great times together, along with Dave, in our 'Bay days'. My condolences go to Coral and family.
Sandra Smith. Sad news. I remember the Finney boys well. Graham was in my class at school and their mum Sheila used to work in our shop. Condolences to the family.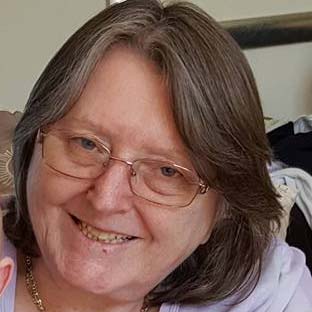 WENDY LONG, died peacefully in her sleep last night (02-Nov-16) after her struggle with Cancer.
She was not only our mother / sister but also our friend, sparing partner and adviser.
Our love for her will never fade.
Adele, Nina, Julian, Eric, Gianna & Louise.
Kev Powney. Extremely sad to hear this julian. I knew Wendy when we were kids living in Bodiam Close. I always thought she was a lovely, wise and thoughtful person. So sorry for your loss.
Deborah Green. So sorry to hear this news , sending our condolences to all the family especially her daughters Nina and Adele xx
Glenn Sheppard. We are so sorry to hear this sad news and our sympathies go out to the whole family. Wendy was so brave to the end. R.I.P.
John Jordan, I'm so sorry, Wendy was a brave an wonderful lady. R.I.P. Wendy. My condolences goes out the all the family.
Ali Parks-Trice Oh no. So sorry and sad to hear this. I had no idea she was ill. Sending you all our heartfelt sympathy. I am stunned. She will never be forgotten by our family. 
ROBERT CARD. Peacefully on the 27th October 2016 at Ystradgynlais Community Hospital, aged 80 years. Rob of Waun Gyrlais, Penrhos, formerly of Seaford, Sussex. Loving husband of the late Joyce and the late Betty, devoted brother of John and the late Mike, a dear friend of Caryl and family, he will be greatly missed.
Glenn Sheppard. We all remember Robert as the caretaker at Chyngton School, and he started the Chyngton Youth Club at St. Lukes Church. R.I.P.
Lesley Wetlesen Oh no! He and our mum worked at the school together! He was such a good pal to her! So sorry to hear!
David Tolhurst Remember Robert very well from chyngton school . I can see him now lovely man . Thoughts are with John and family
Pauline Smith. Always remember Mr Card as we knew him. Lovely man. RIP x
Heather J Baldwin He was a lovely man. We knew him because our mum worked at the school with him and he helped us form the youth club and agreed to run it. We had many committee meetings at his house. So sorry we lost touch with him after all he did for us. Thoughts go to his family.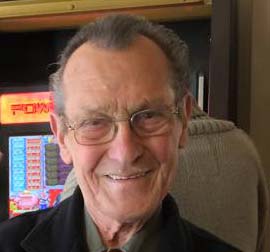 BRIAN HARVEY. Known to us all as Mick, passed away on 11th October 2016. There were no newspaper notifications, therefore many of us were unaware of his passing, and were not able to go and pay our respects.
Lynda Gill Ah bless him. Back with his beloved Rosa.
Stephen Templeman It is so sad to here of Mike's passing away !
He was one of the last dustcart crew , that used to work with my Dad.
Heather J Baldwin Oh this is such a sad day. Another lovely man who did a lot to support dad when our mum passed away. Part of our childhood. So sorry we didn't know sooner.
Sheila Evenden RIP. Many happy memories from Saltwood Road days. Sincere Condolences to the Family. Sheila and Liz Evenden. Glenn Sheppard Another sad announcement. A really lovely man. He will now be happy to be with his wife Rosa again.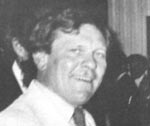 ROGER STEWARD's funeral is on Monday 10th October at 11:30 at Eastbourne crematorium, then afterwards at the White Lion in Seaford for a celebration of his life and to share stories.
Roger, along with his brother Ron, started Phoenix Stores Removals on the corner of Church Street and South Street.
Further information regarding the funeral arrangements will be posted here when and if we receive them. Far too many memories of Roger to place them all on here, but we do list a few.
John Jordan. R.i.p.roger. great guy .will be missed .great to work with in the 80s and Ron to …
Elaine Goldsmith. RIP roger got many bits from your second hand store in the early days
Wayne Elliott. RIP roger,sleep well
Viv Long. Far too young, so sad, RIP Roger.
Margaret Nash. He was a nice man. Remember him and his brother. Often used to chat to him while waiting for the local bus. R. I. P Roger.
Glenn Seaford. Times Known Roger all my working life. Always had a laugh with him whenever we met. Remember the good times. R.I.P mate.
Jacqueline Lavery. I only spoke to him about 10 days ago , and he was still full of fun .rip Roger ,
Gareth Elliott. Used to work for Roger and played darts with him , Happy memories , RIP Roger
Philip Tobin. Used to have a chat lunchtime in the old Tuck Inn RIP Roger
Kevin Clark. So sorry to hear the sad news about Roger remember him well when I used to work on the old house removals..RIP Roger.
Sue Tinnuche. Arthur and I are really sad to hear this news, RIP xx
Jenny Tidy. RIP Roger I have lovely memories of our days down the "Hole" in the sixties! Lots of love
Stephen Dibs Steer. RIP Roger back with your brother Ron know the family well through marriage Roger's niece Julie is my sister-in-law my thoughts and prayers go out to all.
Maggie Grinyer. RIP you were a chirpy chap who helped many a person …. You will be missed
Jean Beard. So sad! Paul and I have lots of lovely memories of Roger from the old days & lots of long chats around the town. Love to all the family.
Lucie Tidey. Thank you so much for posting this on Seaford Times.  I am Roger Stewards daughter and it's lovely to read everyone's memories. I shall enjoy showing them to family members xxxx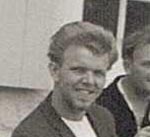 ALAN DITCH passed away on the 25th of August aged 75. Alan had lived in the Royal Forest of Dean for many years. Alan's wife expressed a wish to inform any one who new Alan during his time in Seaford. The funeral is 12th September 2016 in The Royal Forest of Dean . No flowers, just donations to the local hospice please .
JOAN MORGAN. Of Stafford Road past. Died 3rd August 2016 at Westerleigh Nursing Home after a long battle with Alzheimers. Will be sadly missed my her daughter Sandra, sons Ian and Keith and all her grandchildren, great grandchildren and great great grandchildren. Funeral at St. Leonards on Thursday 18th August at 2. 30. p.m. All welcome to Church. Donations to Alzheimers UK c/o Seaford Funeral Services, 22 Sutton Road, Seaford, BN25 1RU
JEAN HOAD, formerly Smith, nee Harding. Passed away 2nd August 2016, aged 87. Lived in Salisbury Road, and then for many years at Chyngton Avenue. Mother to Rosemary, Linda and Tim.
Lorraine Pope.  My lovely neighbour for many years. God bless and sincere sympathy to Rosemary, Linda & Tim.
Reg Bond.  Jean and my late wife Barbara were School friends and was always known as Jean Harding.
After our early married years in Bramber Lane
We moved to a Bungalow in Chyngton Avenue called Kinta and Barbara and Jean often had pram trips to the town with their
babies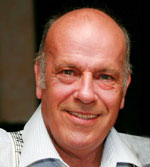 LESLIE JOHN TOLHURST. On 28th July 2016, aged 66 years. Beloved Father, Brother, Grandfather.

Hello this is Alicia Tolhurst-Brown here, Les's daughter.
On behalf of all his family I very sadly have to announce that my father passed away peacefully on Thursday 28th July 2016. He had a sudden heart attack that took him away from us all to soon. For those who knew my father, you'll know he loved his family, adored his grand daughter, he would do anything to help a neighbour and he certainly loved a party.
If he's looking down from heaven right now he'd be raising a glass or five, to you all for such a wonderful time on earth.
Georgette Knight May we be the first to tell everyone what a wonderful man Les was. He was not only a very special neighbour but also a wonderful friend to myself and Doug. He was always ready to help and if you needed him he would be over in a heartbeat. We have many happy memories of Les especially every Christmas Day morning when you Les, and your family would come and have a drink (or 2 or 3 or 4!) with us. You will be sadly missed Les. All our love Doug Georgie Steve and little Jo xxxx
Paul Barnes So sorry to hear this, had many good years working with Les and shared an office for about 8 years and never ever seen him in a bad mood! Honestly about the most easy going and nicest blokes I've had the privilege to know
Cllr Dee Simson So upset to hear your sad news. He did so much for the community and will be missed by all who knew and loved him. His ever smiling face will never be forgotten
Stephanie O'fee Without the kindness, generosity and love from les I wouldn't be who or where I am today. Thinking of everyone at such a sad time xxxxx
Hiedi Larter So many memories of uncle les, most of them involving him a little worse for wear. Chasing my mum round the house and sliding down the stairs backwards, playing songs on his organ at Christmas and most fondly me 'decorating' him when he fell asleep after Christmas dinner. Much love, sleep tight uncle les xx
Donna Hagland Loved by many, missed by all. A wonderful man that I was proud to call "my cuckoo". Love and thoughts to all xxx
Peter Wheeler I am very sorry to hear this very sad news.Les and I grew up together and we're good mates when we lived in Brooklyn rd many years back.Regrettably I found out too late to pay my respects to this wonderful man.Please accept my most sincere condolences.
Ray French New Les from school days Church Street and Seaford Head good memories, sorry to hear the sad news R I P                 David Freyer.  I once played in a school pop group with him years ago called The Sunset Sound when we were kids. I always remembered Les to be the nice guy in the band,always first to help.
He was always doing his best for the benefit of the band,and a pretty good drummer too!
Though you loose contact over the years ,the memories of the fun we had together,years ago, always remain.
Along with,Stu Ritson,Simon Lilley,Ken Limedge I always remember the first gigs in The Crown Hailsham the rehearsals and the laughs….
My sympathy on his passing,he was always uplifting to be with,sad that he's gone much too soon.
BETTY TINGLEY. Peacefully at Threeways Nursing Home on 25th July 2016, aged 87 years. Much loved Mother of Beverley and Andrew, loving Mother in law and deeply devoted Grandmother. She will be sadly missed by all who knew her.
Sheila Evenden. Lovely lady. RIP.
Jenny Tidy. So sorry to hear this she knew our Mum and would always stop for a chat! RIP Betty! x
Melanie Bacchus. Deepest sympathy to Beverley & family at this sad time. xx
Glenn & Janet Sheppard. So sorry to hear this. Such a lovely lady. Jan and my thoughts are with Beverley and her family.
Phil Ward. My condolences I knew the family when they lived in Broad Street.
Janet Vacher. Bless you Bev. Xxx Jan and Chris v
Sue Tinnuche. RIP Mrs Tingley x
TONY RUSSELL. Passed away peacefully at St Wilfrid's Hospice on July 8th. Much loved husband, father, grandfather, brother, son-in-law, brother in law and father-in-law, who will be greatly missed by all.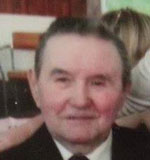 COLIN PATRICK PARKS. Aged 88 years, died peacefully on 1st July 2016. Much loved dad of Mandy, now with Mum.
John Earl. God bless you Colin rest in peace .from the Earl family .
Wendy Moore R. I.P Colin thoughts for the family xx
Maggie Grinyer Rest in peace
Jackie Norman So sorry to hear that he was a good man x
Andrew Hall Always a joyful man. I remember his whistling well. Thoughts are with his family.
Philip Tobin Sad to hear this I worked with Colin and the Balcombe bros what a Gentleman he was
Ray French Played darts with Colin back in the 60s & 70s we very often walk home together after the match he was one of the best a true gent R.I.P
Glenn Sheppard I remember Colin well. He and brother Jackie were always in the Dads cricket team, against the boys, on Sunday afternoons at Chyngton in the 1960's. Our thoughts are with the family. RIP.
Ian Morris A lovely man who lived next door to us in Saltwood Road. He used to really enjoy those Sunday afternoon "test" matches. Thoughts are with his family and friends RIP
LAURA JANE MORGAN. Formerly of Seaford. Much loved mother & grandmother, passed away peacefully on 11th June 2016, aged 90.
GORDON JOHN ENGLEFIELD. Formerly of Tutts Cycles Seaford.
Sadly passed away on 19th May on his birthday.
He will be very greatly missed by his sister Jen, his sons Martin, David and his wife Carol, his grandson Lee, great-grandson Hunter and Gloria.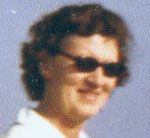 KATHLEEN ELSIE KINGSHOTT. Passed away after a short illness on 18th May 2016, aged 96. Will be missed by her family and many friends.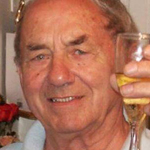 ALAN LEWRY. Passed away on 15th April 2016. Will be sadly missed by his large family, and all who knew him.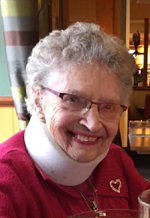 JUNE CROOK. Former landlady of The Old Plough passed away on April 16th. Her funeral is on 6th May at Eastbourne Crem. at 1pm. She will be sadly missed. Andrew, Carolyn and Stewart.

Teresa Fowler. Sorry to read your sad news, Carolyn. I have many happy memories of evenings spent at the Old Plough, when your mother was landlady.
Glenn Sheppard. Just about everyone went into the Plough in those days. She was a great landlady. R.I.P.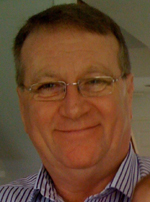 PETER CHAPMAN. Retired traffic signal engineer, died peacefully at his home in Stevenage on 2nd April 2016 at the age of 65 after a period of illness. A former student of Chyngton Primary, Seaford Secondary Modern Schools and Lewes Technical College. He will be sadly missed by his daughter Sarah, his son Christopher and all of his family and friends.
Linda & Trev Funnell. Go with peace Pete and fly high with the Spitfires. Love Lin and Trev X
Dutch Van Tassel So much reminded me of his father,I have never met a man that knew so much about WW2 airplanes, fly high Pete know your up there somewhere in a Spitfire, I love you Brother!!!!!
Peter Wheeler. Very sad news.I last spoke to Peter in 2004 at a school reunion at the Seven Sisters as prior to that it was 1972 when we all socialised together. R.I.P and condolences to his family.
Glenn Sheppard Very sad news. We were all such good friends up on the Chyngton estate, but as we all become adults we move on. So glad that Pete and I met up and had a few pints together at the Welly a while ago. R.I.P Pete.
Rosie Wood So sorry to hear this news. I remember him as a very kind and gentle person.
Nick Lavato Good man, wonderful human being, honored to have called him friend!
Christine Donald Thinking of all the Family ….we too shall certainly miss our dear friend Rest in peace Pete x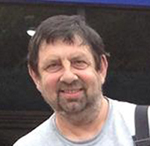 JOHN BARTHOLOMEW. A tribute from his wife Denise says it all.
At 22.55 on 16/3/16 you peacefully fell asleep and left the struggle behind.  Since 1981 when you came into my life we have laughed cried and fought together. And despite that you helped me raise 4 fantastic children who have made us so proud.
I have spent the last day reading posts, cards and listening to people whose life you have touched and I think we all agree you have left your mark.
My memories will never leave me but I will miss making more with you.  We will say our farewell at Eastbourne crematorium on Monday 11/4/16 at 11.30 am if you would like to join us.  'Don't waste your money on flowers, and charity begins at home so buy yourself drink and remember the good times.'
Glenn Sheppard.  Very, very sorry to have heard this sad news. We all grew up together on the Chyngton estate, and he was such a little bugger. We all were actually, but we had some great fun. So glad he met Denise when he did, she was so good for him. As we all get older, we see less of our old friends, but Johnny Bart never changed. Rest in Peace mate.
Keith Maskell. Fond memory's of two raggy arse kids playing on the Chynton field always in trouble. Sleep well buddy.
Chris Prescott.Thankyou for the friendship, it's a treasure that remains forever.
Roy Wigley. Great man. Sad loss. My thoughts go out to your family.
Tony Rye. Feeling sad Sussex lost one of best bikers John Bartholomew due to illness may you ride open roads and blue sky's RIP John
Graham Butler I will be there Denise I will miss him you both became great friends . We had some great holidays .
Jackie White I will be there Denise. I wonder if he has met up with my John by now.. Next time I hear thunder I will think it is those 2 buggers racing around on their bikes. XXX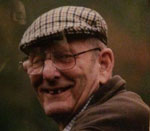 MICHAEL SATCHELL passed away on 23rd. February 2016. He will be sadly missed by all his family and all the many, many people who knew him.
Kev Powney. Really sorry to hear this, as an old Bodiam Close resident I knew mick as a decent guy who was always polite. My sympathies to your family.
Glenn & Jan Sheppard. Such sad news. A very popular Seafordian. All our condolences to Michael's family.
Sheila Durman So sorry to hear this. Give all the family our condolences from John Durman and family. John worked with grandad for many years xx
Sara Williams So sorry to hear that. I remember him from bingo days. Please pass on condolences from my parents Tom and Yvonne Boxall x
William Kneller So sorry to hear this. Known him as long as I can remember. Condolences to Bett and family
Hazel Cottis I remember going to Ten Pin Bowling with Mick and friends at Hove. Thinking of all your family.
John Earl God bless you Mick rest in peace . Condolences to Betty Phil Ron Veronica and all the family.  Cousin John and Pat xx
Lynne Plowright So sorry to hear that. I used to work with him when he used to be the handy man at Freshford Cottage, lovely man. My deepest condolences to you and family xx
Dave Scudder I remember Mick, he had a boat on the beach with Eric Long, and I had a boat with Derek Baker. I remember there was some sort of competition who could catch the most fish. He was always friendly and helpful. I can remember they used to catch welks and cook them in an old boiler on the beach. We all got along and helped each other out. RIP Mick
BEN COTTIS. On 4th February 2016, peacefully in hospital after a short illness aged 90 years.
Much loved Husband, Father, Grandfather and Great Grandfather.
HILDA DOBSON. On 3 February 2016, peacefully in Hospital, aged 97 years.
Much loved Mum to Ann, Nan to Wendy, Peter and Marc, Great Nan to Max and Alex.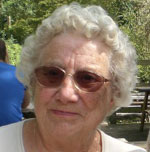 BARBARA BOND. Formerly of Bonds Foodmarket, Alfriston Road, Seaford. Sadly passed away peacefully at Ashton House Nursing Home. Greatly missed by husband Reg and all the family.
CHRISTINE MARSH. Passed away peacefully after a long illness. Will be missed by family, and friends alike.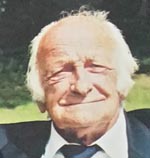 RAYMOND HEDGES. Peacefully in hospital on 18th January 2016 aged 82 years. Devoted husband of the late June, much loved dad, grandad and brother.
Susan Forshaw  Remember him well. Good work colleague of my dad Berne Gillam. Rip Ray.
Tammie Silver Oh I am glad this has been put on here. See you on Wednesday Uncle Ray. Lots of love to you all Xxc lovely picture too.
Jim Still. Well remembered from the good old days of Southdown. Message from Jim Still , who used to work with Ray
Shirlee Ann McCourty I remember him when he drove the local bus always cheery & helpful R.I.P
Joanna Miriam Szalay Oh how sad, he was my favourite bus driver when I went to school, and he always let me stand up front with him xxx
Bob Lowe Another former Southdown bus driver sadly leaves us. You'll be missed Ray, there's no doubt about that. RIP my friend. My sincere condolences go to Lynda and Mervyn. xx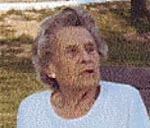 KATHLEEN COTTIS (Kath) (nee Kneller). Passed away on 9th January 2016. She will be sadly missed by her large family and many friends.
Lorraine Piggott.  R.I.P Auntie Kath xx
Glenn & Jan Sheppard. Such a sad time when someone you have known so well for so long passes away. We will miss our visits to you Kath. RIP.
Sheila Lambert. Rest in peace, Kath, x
Helen Layzell R.I.P Auntie Sis X X
Gina Hart.  Bless her, she worked with our mum Edie Ward for years at the college. Love to the family x
Sarah Jackson God bless Aunty Sis xxx
Shaun Kneller So many memories. Bye bye Auntie Sis.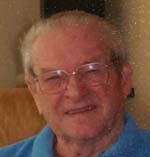 KENNETH NORMAN EVENDEN, (Ken) On 13th November 2015. Dearly beloved husband and father.

Barry Thompson.  Very sad news of the passing of Ken a real Seaford character. Ken was godparent to my daughters Claire, Liz and Sheila. We are thinking of you at this sad time. Love from Barry,Margaret,Claire and David.
Peter Fellows'  Ken was our Postie for many years. A lovely man, never complained in all weathers and always had a smile and time for a chat. You could tell the time, when the mail arrived, always within a minute or two of the same time every day. RIP dear Ken
Lin Buchan.  I think it is lovely that these are being posted. Thank you as Ken was an old friend and colleague of our dad and I remember him well as a child. Best regards to you all
DAVID RICHARD WESTWOOD. Passed away suddenly at home on 7th November 2015. Sadly missed by his family and friends.

Linda Barrett Dave was my next door neighbour. Rest In Peace Dave.
FRANCES ROSEMARY SATCHELL. Suddenly at home in Seaford on 5th November 2015. Aged 87 years.
Mum to Gill and Richard, Nan and Greatnanny cakes. Much loved sister to Mick, Phil, Ron, Veronica and the late Roly.
Linda Jackson So sorry for your loss Gill, I have such good memories of the times spent at your house in Saltwood Road x
Linda Funnell I am sorry to hear this. I stopped to say hello to her not so long ago, as I hadn't seen her since my mums funeral. Sweet lady.
John Earl.  God bless you Fran .R.I.P. Cousin John and Pat .
Ali Parks-Trice.  Such sad news…such a lovely lady. I will miss chatting to her. Bless you all, our thoughts are with you all xx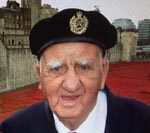 ROBERT TWEEDY,  (Bob). Passed away on 22 October 2015 aged 90 years.
Much loved dad of Caroline and brother of Pat.

Sandra Comer.  God bless Mr Tweedy. Our sympathy to Caroline xxx
Heather J Baldwin.  A lovely man and such a dear friend to our dad. You will be missed. Thoughts with you Caroline and Pat. xx
Alison Alexander.  My sympathy to the family! I have childhood memories of time spent with Caroline and her family! My thoughts are with you.
PHILLIP COLE. Suddenly at home in Seaford, on 1st September 2015, aged 63 years.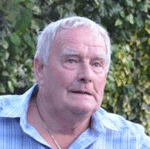 BRIAN WALTER REED. Passed away on 16th August 2015, aged 76. Much loved husband of Davina and dearly loved father and Grandad who will be deeply missed. 
David Reed.  He will be sadly missed, but his memory will live on in all the various building works he has been involved in locally, one of a kind. Will miss you Dad.
David Tolhurst.  Very sad news a really nice guy I have known him since I was a child,
Steve Powney.  I worked with Brian for many years. A good tradesman, good worker, good man, good fun, Sadly will not be able to attend the funeral as I'm away. My deepest sympathy to Davina and family.
Martin Bulman.  Grew up 2 doors from Brian. Was always friendly with my family. Deepest sympathy to Davina and family,
Ian Fears.   Dave sorry to hear this had many dealings over the years with him he will be missed
Lesley Curtis. So sad. RIP Brian. Much love to V
Tracey Ransome.  Will be missed so much as a fab dad and grandad. xxx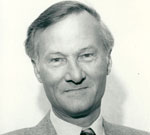 NOEL PELHAM MACKILLIGIN. Passed away peacefully in hospital at Eastbourne on 2nd August 2015, aged 84 years. Former Chairman of ESCC and Deputy Lieutenant of East Sussex.
FREDERICK WILLIAM LAMBERT. Passed away peacefully at Threeways Nursing Home Seaford on Thursday 23rd July 2015. Beloved husband of Valerie and much loved uncle of Lorraine. 
KATHLEEN GOODMAN. Passed away on 5th July 2015. Sadly missed by all her family.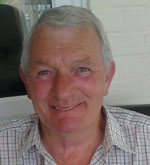 TERRY CROUCHER passed away on 28th June 2015, aged 70.
Keiron Francis. Such a shock and loss David. A true gent and our first football manager at Seaford Seagulls. Many of of us are so grateful for the time he gave us and local football. RIP Terry.
Tara Highway. David you have my deepest sympathy, my thoughts and prayers are with you all at this terribly sad time x
Darryl Keech. Sorry to hear this, I have great memories of your dad from our early football years. My thoughts are with you and your family. Take care
Michael Balkham. I'm so sorry to hear that Dave. Will never forget him as manager with his pipe. Thoughts are with you and your family matey. Let me know if you need anything.
Wendy Moore. R.I.P.Terry thoughts for the family x
John Jordan. So sorry to hear. Terry R.I.P. My condolences to Terrys family .xxxx
Tina Smith. Thinking of you Maddy at this sad time Mike and Tina xx
So many messages & memories of Terry. Sorry I can't include them all
ARTHUR PERRY. Passed away on 23rd June 2015 while fishing on his beloved boat.
He was a well-known local figure as Lifeboat man, teacher, supporter of Hailsham Football Club and owner of Perrywinkles Shellfish Bar. He will be dearly missed by his wife, children, grandchildren and friends..

SIMON PERRY. On 21st June 2015 suddenly aged 60 years. Beloved Father and Grandfather.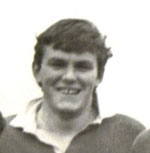 DAVID DENNIS. 5th December 1945 – 4th June 2015. Peacefully passed away with his family at his side. We are devastated at the loss of our dearest Dave. A very much loved and adored son, husband, father, grandfather and brother.
A wonderful friend to many people. Forever missed but never forgotten. 
Tascha Jayne Relf.  Such a fantastic man.
Pete Crowhurst.  Always remember Dave as a friend, work colleague at Seymours and a pretty fair rugby player. It was a pleasure to have known you in my younger years and best wishes to the family. A sad loss.
Barry Thompson.   R.I.P. Dave. Happy memories from school and boy's club days.
Steve Roe.  Played rugby at Seaford rugby club with Dave in the mid to late 70s so probably in the twilight of his playing career ,thoroughly nice man off the playing field and still very competitive on the pitch. Another sad loss. Best wishes to all the family in this sad time
Mick Hamill. So sorry to hear this. Fond memories of Dave at Boy's Club & Seaford in the sixties. R.I.P.
Glenn Sheppard. Such a great sportsman. As a kid at school I'd wish that I could be as good at my chosen sports as Dave was at his. R.I.P.
Heather J Baldwin I am so sorry to read this. Back in the 60's I spent many a happy evening at Jean Cantell's dance studio with a group of friends of which Dave was one. My thoughts and sympathies to the family.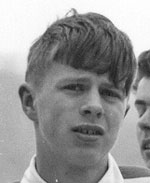 PETER JOHN FOYLE. Passed away on 6th May 2015 following a short but bravely borne illness. Loved and sadly missed by family and friends. 
Viv Long. I have just been in to Coopers to make a donation and sadly it is the Peter that we were at school with R.I.P
Barry Thompson. Peter from Chyngton ,taken far to early.
Bill Purcell.  May he now R.I.P.
Bob Lowe. Terribly sad to hear about Peter. Remember him well. I had the pleasure of working with Peter's dad, Bill, for many years on the post. My love and condolence goes to Peter,s family. R.I.P. Peter.
CAROL ANNE DAYKIN, 65, of Seaford. Passed away peacefully in Eastbourne Hospital on 3 May 2015 after an incredibly long and brave fight. She leaves her brother, Roger, three daughters, Fiona, Michelle and Joanna, and three grandchildren, Ryan, Abby and Tegan. 
Gilly Westwood.  God bless her she never moaned. Love to you all.  Gilly XXX
Linda Feldwicke.  Very sad, such a lovely lady xx
Kathy Richardson.  Very sad I knew her a long time ago..R.I.P…really nice lady…x
Paul Stoner.  rip Carol my thoughts go out to her family & friends
JOHN BOOTS.  The Conservative Party candidate for Seaford East Ward John Boots has died, Lewes District Council announced this evening (Thursday May 7). A spokesperson for the district council said: "We extend our condolences to his family. In accordance with election law and having taken advice from the Electoral Commission the poll for Seaford East Ward has had to be abandoned and the town council election for that ward will be rearranged as soon as possible."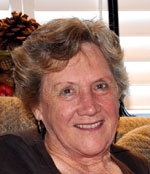 SYLVIA HARPER passed away peacefully in her sleep on 24th March, 2015 to join her beloved husband Gordon. Loving mother to Kim and Debbie and devoted Grandmother to Samantha, Collin, Charlotte and Jonathan. Sylvia was a retired schoolteacher and an active member of the community, including membership of the Women's Institute and the Spiritualist Church. She also had significant involvement with assisting to run the WI horticultural group and was an accomplished Lacemaker. She will be deeply missed by all who knew her. Donations if desired to St Wilfrid's Hospice, Eastbourne.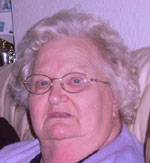 MAUREEN SHERWIN. It is with great sadness that I have to inform you that my Mum Maureen Sherwin nee Harriott passed away last Wednesday 11 March, 2015. She was the last surviving sister of Joan, Betty and Ella. So end of an era. Mum started her working life in L Cameron and Sons, Chemist in the Pharmacy Dept. In the following years she worked for Peek Winch and Todd a retail food supplier in Newhaven in accounts and then Eustace and Partner/E Plan as accounts manager and was a shop assistant in Medicare which then became Superdrug and remained there until she retired (she worked past retirement age) Mum's funeral will be at Eastbourne Crematoriam on Wednesday 1 April at 12.15pm.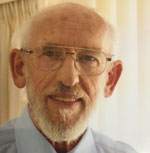 TERENCE LEONARD THURSTON. 12.2.34 – 10.3.15.  Terence was an illustrator and much of his work was for magazines and book jackets. He moved to Seaford in 1980 and apart from a brief spell in Eastbourne, returned to Seaford, a place he loved.
A special Husband, Dad and Grandad.  A perfect gentleman, loved and missed so much.
MAUREEN CONSTANCE DENT. Died 9th March 2015 at St Wilfrid's Hospice. Adored Wife, Mother, Grandmother & Friend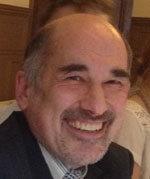 COLIN KEITH BLENKARN.  It is with deep regret that we have to announce that Colin Keith Blenkarn, beloved son of the late Alfred and Joyce Blenkarn, died suddenly of a heart attack on 17th February 2015, aged 59. He was devoted to his parents and looked after them in their final years. He was a very dear brother to Elizabeth, Alfred and Robin and will be greatly missed by them, his nephews, Jason and Peter and his extended family. Colin initially supported his father in the Bakery and Confectionery Business, 'Blenkarns Ltd' which was opened in Seaford, East Sussex in 1970, and he then took over the running of the business until it closed in 2007 when he retired. He was a kind, thoughtful person who enjoyed painting in his retirement. We shall miss his sense of humour and his willingness to give advice.
Steve Powney very sorry.new him at school great sense of humour and a nice person.
Simon Blain RIP Colin . What a lovely fella. Seaford will miss you mate.
Richard Woolmer So sorry to hear this had some good chats on the bus to art college many years ago and since. Very sad.
Reg Dove Lovely memories of a nice man and decent neighbour….RIP Colin.
Daréna Fox Sad news, have happy memories of their lovely bakery….May he rest in peace x.
Richard Tobin RIP Colin I remember him well from our school day.
.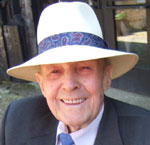 LES EVEREST. (Smokey) Following a long illness he passed away peacefully today at the Abundant Grace Nursing Home in Seaford. An 'old boy' of South Heighton where he was born in 1925 at number 7 Hampden Gardens – the youngest of 11 children. Later of Bishopstone village where he worked as a tractor/combine driver for many years. More recently of Seaford, where he tended his allotments with great care and pride until arthritis got in the way. Will be sadly missed by his family and friends.
Christopher Swan So sorry Ian. Condolences from me and my family over here in Nogent, Champagne-Ardenne.
Harvey Foxwell Sorry to hear this news Ian ,your dad was a great man ,great memories x
Peter Sowter sorry to hear the sad news about Smokie. He was a dignified man and I have such fond memories of him going right back to childhood, The whole family have our condolences
.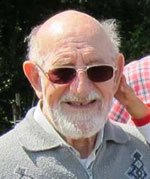 RON BISHOP. On 15th February 2015 after a short illness. Aged 90 years. Beloved Husband of the late Vi, much loved Dad and Grandad (Grumps).
John Morgan sad loss of a real Seaford character one of the old school plumbers and a real Morlings man a real gentleman lovely man to talk to and help me out many a time a pleasure to have known you Ron.
Glenn & Jan Sheppard. I'm sorry for your loss Heather & Lesley. A smashing man that we all knew. Always had a smile on his face. Always spoke to us whenever we met. R.I.P. Ron.
Richard Bryant He was a great man and friend to all R.I.P
Lynda Morgan Lovely man and two lovely daughters. RIP Ron. Thinking of you girls xx
Stephen Dibs Steer A True Gent will be sadly missed by all who loved and knew him.
.
DOROTHY COTTIS (Doll) passed away peacefully at home on Monday 2nd February 2015 aged 84 years. Dearly beloved wife of the late Ron Cottis and much loved sister of Ray, Daphne and Roy and devoted Aunt to all her nieces and nephews. 
.
GEORGE FREDERICK SOWTER.  Died peacefully on Saturday 3rd January, 2015 aged 97, 3 weeks after his wife Anne.
A True Gentleman much loved and sadly missed by the whole family. Many thanks to Threeways Nursing Home for their kindness and care of both George and Anne.
Glenn & Jan Sheppard. Sad to hear this news. Mr. Sowter was a lovely man. As it says above 'a true gentleman' and also a true Seafordian. Known by us all. R.I.P.
Sandra Langridge. Lovely lovely couple, bless them, both together again.
Jayne Breden. Will be missed by many many people. Such wonderful couple x
Bill Purcell.  A very close neighbour to my parents and a wonderful couple, they will be sadly missed by everyone that knew them. May they be together now and peacefully R.I.P
Kate Smith. They were such a lovely couple. They were customers when I worked at Bishopstone nurseries, and friends of my gran.
Ruth Dunstall.  He was a lovely man and very funny, he loved Anne so much and she was so good to talk to, very down to earth, they will both be sadly missed by all the staff that loved them both, xx 
Jane Berg. Thank you all so much for your kind thoughts of our lovely Dad, so proud of him, will keep him in our hearts. Ann, Jane, and Peter Sowter & families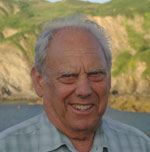 PONY (Alfred) EAGER regrettably passed away on 1st January 2015 aged 84 years after a short illness. Sadly missed by sisters Aud, Glad, Nitty and brother Bomber and his many nieces and nephews – also Phyl, Elaine, Val, Keith, Helen and Tony.
Bob Lower. Pony was a true bonfire boy enjoyed my time in newhaven carnival society with pony and pearl organising and working with him at parker pen r.i.p pony it was an honour to know you
Jacqui Palmer Jenner. Pony was our neighbour when we lived in Newhaven. He was always so kind and thoughtful. A real gentleman. RIP Pony may every day be Christmas for you.
Sue Mayo. Rest in peace pony a true gentleman xxxx
Pauline Smith. Lovely man…he was a great friend of my dad's (Frank Joyce)
.
KATHLEEN HAYNES. Died at home on 30th December 2014. Dearly loved by all her family and friends.

.
CEREDIG LEWIS (Keri) Peacefully at home on 19th December 2014 Aged 83 years. Dearly beloved Husband, Father and Grandad.
.
CONSTANCE VERA MACE. Died at Palm Court Nursing Home, Eastbourne on 19th November 2014.
Constance was a Seafordian. No other information, or photograph available.
Glynis Chorley.   RIP Constance Mace
Jacqui Palmer Jenner.   Rest easy with the angels Constance.
Janet Vacher.   She was Constance Shoesmith a true Seafordian. Went to Seaford County Primary School with my Mum. She is in one of the pictures on Seaford times. Was married to Eric Mace for many years and it was lovely to see her grandchildren at the funeral too. She is at peace now.
.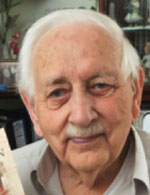 BLABER RON peacefully on 13th November 2014 aged 94 years.  Dearly beloved father, grandfather and great grandfather, sadly missed by all his family and friends.
John Earl. God bless you Ron , rest in peace . He was a good goalie in his younger days.
Janice Pook. Dear Ron. Lived 2 doors up from me. My father introduced him to his wife pat. They were great friends right up to when my father passed away. Boy you loved to talk Ron. Rip.xx
Lynda Gill. So sorry. Read a couple of his books only yesterday. Had found them at my mum and dads house.
Hazel Cottis. Sad to hear Ron has passed away.R.I.P. Ben and Hazel Cottis.
.
Gp Capt. E J GOODMAN OBE Sadly passed away on Monday 10th November 2014.
Aged 80, Gp Capt. Goodman ( John ) was born and spent his early life in Seaford. He attended Lewes Grammar School and then enjoyed an outstanding career in the RAF.
.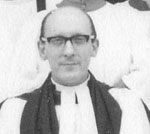 THE RT REVD COLIN DOCKER. (Seaford vicar in the early 1970's)
The Rt Revd Colin Docker, Bishop of Horsham, from 1975 to 1991, in the diocese of Chichester, died suddenly at home on Monday 3rd November, just one month shy of his 89th birthday.
.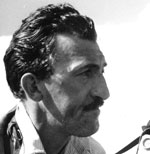 GODFREY THURSTON HOPKINS. Died on 27th October 2014 aged 101. 
.
DERICK LARTER, headteacher at Seaford County Primary School for more than 20 years, has died at the age of 87.  He was an active supporter of Seaford Young Musicians for many years and was a member of Seaford Rotary Club for more than four decades.
Mr Larter, of Links Road, Seaford, is survived by his widow and two children and by grandchildren Natalie and Kai Harrower.
Gill Francis.      I remember him well, as I'm sure both my sons will, both at Seaford Primary School. A lovely, fair & calm man.
Matthew Dunn. Great headmaster and great man.
Neal Dench.      What a great shame. My first headmaster, and what a great one he was. Thank you for posting this – there's no way I'd have found out otherwise.
Dee Taylor.       Such a great man. Love to your family xx
Carolyn Keeley. Very sad he was my headmaster amazing man.
Simon Francis.  Pleasure of working with him on the board of governors. Very straight and fair man.
.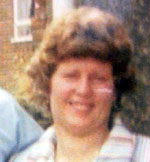 AUDREY PARKS on 31st October 2014 Peacefully in Hospital aged 82 years. Dearly beloved wife of Colin, mum of Mandy. Sadly missed by all her family. 
.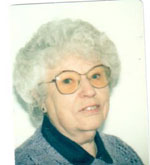 DOROTHY MAY POOLE. Passed away on 27th September 2014. Dorothy lived in Seaford for 22 years. She was a very keen cyclist and photographer. Dorothy also supported good causes especially the RNLI. 
.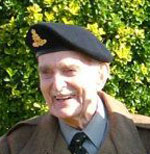 WILLIAM CLARKE (Nobby), Monte Cassino veteran, aged 91years. Passed away peacefully with his close family at his side on 15th August 2014.
'Spike' was a great bloke. First time you met him, you instantly liked him. Not many people you can say that about,  I didn't know him as well as I wish I had. 
.
COLIN MADDOCK. Died peacefully at home on the I.O.W. on the 10th August 2014. He lived and worked in Seaford and Eastbourne for many years.
Colin Maddock ran the 'Lindell Printing' business for many years at Croft Lane and Cradle Hill Estate.
.
DONALD WILLIAM EVANS. 03.04.1930 – 25.07.2014
From Bishopstone (formerly Denton). Lost his Battle with Lymphona and passed away peacefully on 25th July surrounded by his loved ones. Now Re-united with his Late Wife Audrey.
.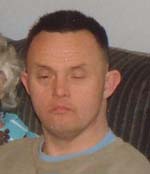 JEFFREY GIBBS, passed away peacefully in his sleep at home on 24th July 2014, aged 64 years.
Most of us older Seafordians knew Jeff. He lived on the corner of Walmer Road and Saltwood Road, with his family. He would always be at his garden gate, and everyone would stop and talk to him.
.
EILEEN SPINK. Passed away peacefully on Saturday 17th May 2014, aged 87. Sadly missed by all her family..
.
WINIFRED MAY PARKER. Passed away peacefully on 28th April 2014. Sadly missed by all her family.
Mrs. Parker worked in Woolworth's for many years.
.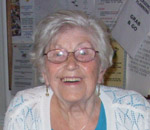 EDIE BARRETT. Passed away on 9th. April 2014, aged 93. Sadly missed by her daughters June and Linda, and will also be missed by all the many people who knew her throughout her long life.
.
OLIVE HUGGETT (nee Ridley) 1941 – 2013 Passed away peacefully at home Saturday 28th September 2013, age 72 years
.
LES BONE passed away peacefully on 4th September 2013 with his family at his side.
.
WILLIAM PENWILL. (Bill) Passed away on the 14th July. Sadly missed by all his family and all his friends at Seaford Baptist Church.
Most of us from the last decade will remember Bill from his time working at 'Safeways'. We knew him because he was our neighbour when he lived at home with his parents in East Street.
.
PATRICIA 'PAT' WOOD of Seaford, Sussex, passed away in Eastbourne General Hospital on Wednesday 5th June 2013, aged 82 years. Pat leaves her sons Dave and Andy, daughters-in-law Kathy and Karen and her grandchildren Michael, Sam, Joseph and Baz.
Pat was the wife of the late Mick Wood and they lived at Sheep Pen Lane.
.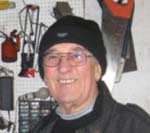 ANDY ANDERSON 10th May 2013 aged 80 years. Of Andy Anderson & Son Locksmiths. Much loved husband of Barbara, father of Greg and Geraldine.
Andy opened 'County Hardware' in the lower High Street. Later worked from home as a locksmith. His son is now continuing the locksmith business.
.
DAVID NORSWORTHY.  Local travel agent and proprietor of Austen Travel has died peacefully at home at the age of 67. He leaves a beloved wife, three step children and sixteen grandchildren.
.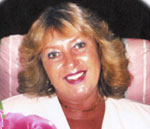 CHRISTINE BALKHAM. (nee Bone) Passed away, and will be sadly missed by her family and all her friends.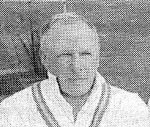 ROBERT SENNECK (known to many as Bob) passed away in the early hours of 5/2/2013.
Played cricket for Seaford.
.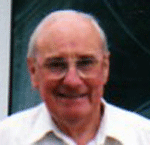 LESLIE BAKER (Les) 29.01.1922 – 26.12.2012 Passed away after a short illness and sadly missed by his family and friends.
Les lived at 1, Saltwood Road. When the Chyngton Boys played cricket against the Chyngton Dads, in the 1960's, Les always opened the batting for the Dads.
.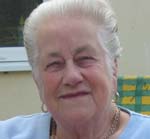 LOLA RICHARDSON, passed away peacefully on 14 December 2012 aged 85. Loving mum to Jane and David.

What can you say about Lola. One of the most wonderful people you could ever wish meet in your life. She would do anything for anyone, and most of her life she did. Most people will remember her from her time working on the Deli in Woolworths.
.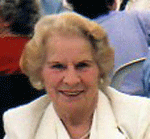 MURIEL BARRY, nee Baker, 14-10-1920 to 05-12-2012. Formerly of Kedale Road, Seaford, then Hove and latterly Worthing. Died after a short illness. Loving Mom to Wendy, Mom-in-law to Tony and Nanny to Chris & Nick.
.
SHEILA KNELLER. On 26th November 2012 peacefully in her sleep at home in Seaford. Dearly beloved wife of William, mother of Graham, Martin, Helen, Duncan and Gavin.
.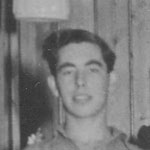 MICHAEL BESANT, on 5th November 2012 in Seaford, aged 83 years.
Mick was always, for many years, taking photographs of Seaford and Seafordians, but is there a better picture, or a more updated picture than the one I have of him in the 'Boys Club' from many years ago??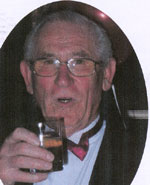 RAYMOND ELLIOTT. (Ray). 6th.Nov. 1935 – 24th.Sept. 2012 passed away peacefully at Eastbourne DGH.
Ray known, and liked by most Seafordians. Good footballer for Seaford Town, and a long serving member of the Seaford Royal British Legion.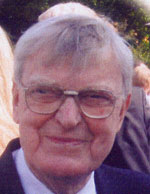 JACK KELLY. Passed away on 10th September 2012. He will be sadly missed by his large family and all his many friends. Now reunited with his loving wife Babs. 
PEGGY ELIZABETH JOAN CAMBRIDGE. (Peg) of Seaford. Passed away peacefully on 19th September 2012, after a short illness, aged 85 years. Dearly loved wife of Ken for 67 years.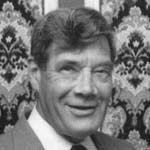 TREVOR SPINK passed away peacefully on Saturday 15th September, 2012 aged 91.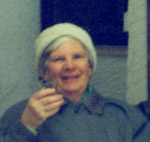 ELSIE LOUGHLIN. Our lovely Elsie passed away on 9th July 2012 aged 92. She will be sadly missed by all her friends.
A wonderful lady. Always had a great sense of humour and enjoyed a good laugh.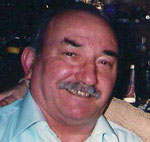 FREDERICK WITCHLOW. (Fred) passed away peacefully on 27 June 2012 aged 83 years. Former proprietor of Frenchs Garage and long time resident of Seaford. Much loved husband of the late Wendy and father of Peter and David.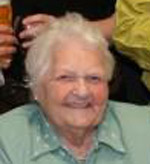 EDITH WARD (Edie) slipped peacefully away with her family around her on 23 June 2012 aged 87 years.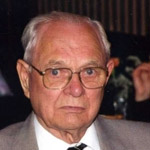 JOHN HERITAGE 92, passed away peacefully in Eastbourne on Thursday 21st June 2012.
Geography teacher at the Seaford Secondary school for as long as anyone can remember.
PAULINE POWNEY (nee Highsted) lost her brave fight against cancer on 13th April 2012. Beloved wife of Mick, mother of Nick, Lee and Mark.
JOAN HUNT peacefully on 21 March 2012 in a Seaford Nursing Home aged 85 years. Beloved wife of the late Laurie Hunt.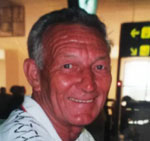 ROY NORMAN. Passed away on 4th March 2012 aged 73 years.
Many of us only know Roy because of his footballing exploits. He played for Seaford teams for so long, as his father did before him. I wonder how many goals he scored for Seaford?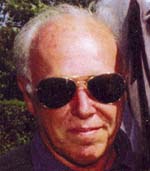 TONY MASKELL. Peacefully on 31st January 2012, aged 74 years.
I knew Tony as a joker. When ever we met, he had a joke to tell, and we would laugh from beginning to the end, even if the ending was useless. By the time you say goodbye, time had flown by, and you walked down the road still laughing.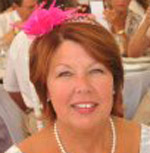 JANE WILLIAMS. (nee Huntly) on 23rd January 2012 at home in Seaford aged 60 years. Much loved wife of Trevor.
Everyone knew Jane, and everyone liked her.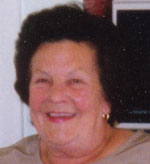 JUNE NUNN (NEE CHEAL).  Passed away in the first week of January 2012. Sadly missed by her large family, and all her many friends. Now reunited with her loving husband Bill.
SALLY BAWDEN. Died unexpectedly at home on 14th December, 2011 A lovely lady who enjoyed life to the full. She will be sadly missed by all her family and friends.
Sally looked after all the tenants, as manager, in the 'Alms Houses' in Croft Lane for many years.  Please someone send in a photo of her, because we would love to see her again.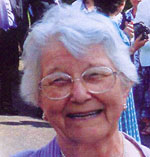 BARBARA KELLY (BABS)  Passed away on 8th December 2011. Will be missed by her loving husband Jack, and all her family.
NORMA ELAINE STONE. Passed away peacefully on the 7th October 2011, at Threeways Nursing Home, Seaford. Widow of the late Frederick Stone.
STEVE CLEMENT. His life was taken tragically on 29th July 2011. Beloved husband of Carol, father of Garry and Mary.
Glenn Sheppard. A friend of ours throughout our working lives that we miss meeting up with for a chat.  Please Carol, or anyone, send in a photo of Steve for us.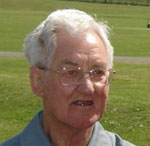 BRUCE RICHARD SAUNDERS. Peacefully in Seaford on 15 July 2011 aged 82 years. Dearly beloved husband of Doreen, much loved father of Michael and Brenda
GRACE CONSTANCE EVEREST (Women's Land Army) Suddenly in hospital on Thursday 30th June 2011. Grace Constance Everest, 87, of Seaford. Much loved wife of Les (Smokey), dear mother to Ian and Malcolm.
I sat with Mrs. Everest when Alan Lamb hit 18 off the last over to win a one dayer against Australia. She was so exited.        Ian. Please send in a photo of your mum.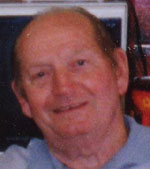 WILLIAM NUNN. (BILL). Passed away on 5th March 2011. Sadly missed by his wife, June and his daughters, grandchildren and great grandchildren, along with his many friends.
Bill, originally from Newhaven, ran his own Seaford building company, and was a wonderful person.  It's good to see his cheerful face again.
JEAN PULLINGER. (nee Logan) on 20th January 2011 aged 62 years. Much loved wife and mother.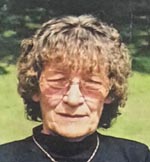 JUNE HEDGES. Loving wife of Ray, mother of Lynda and Mervyn. Passed away in January 2011.